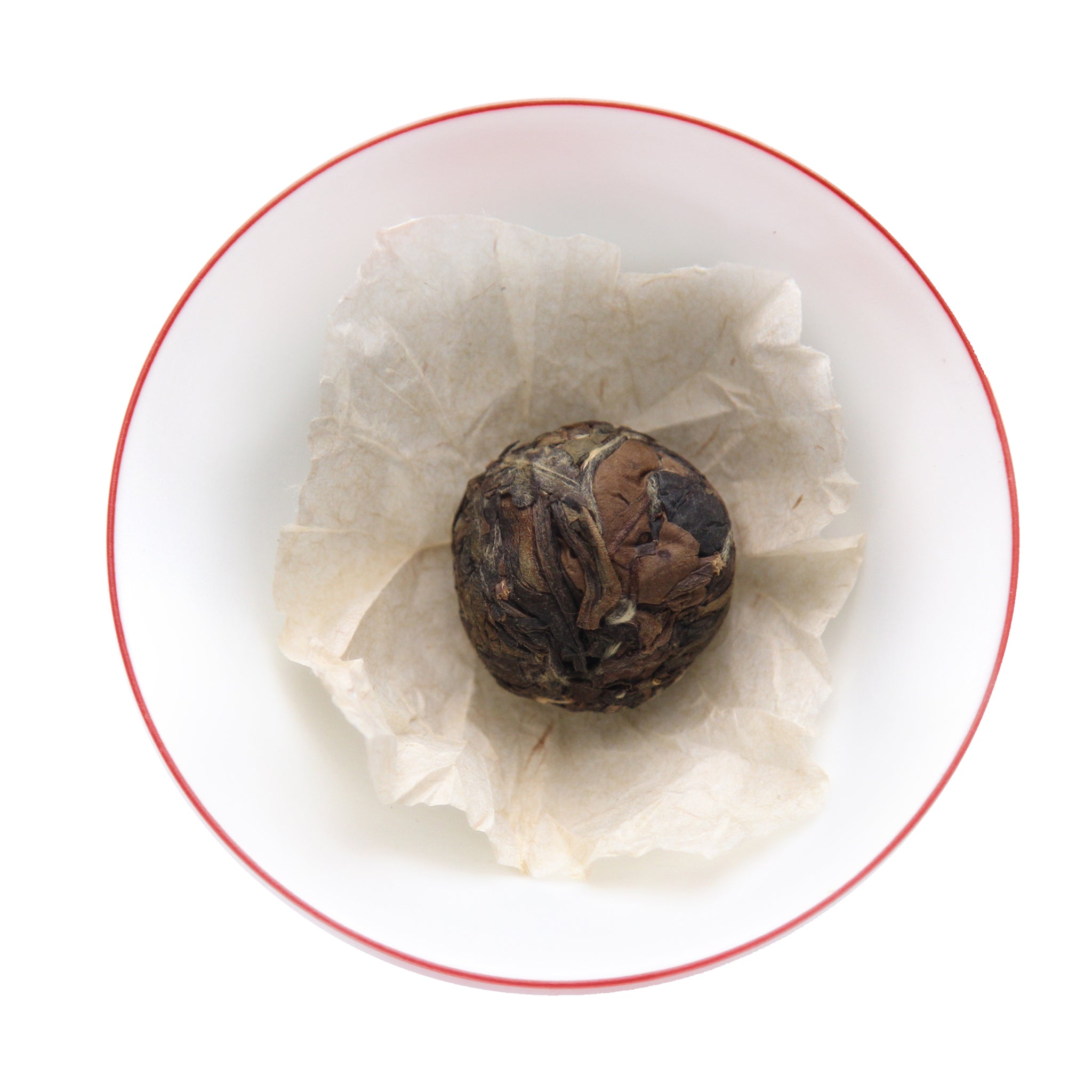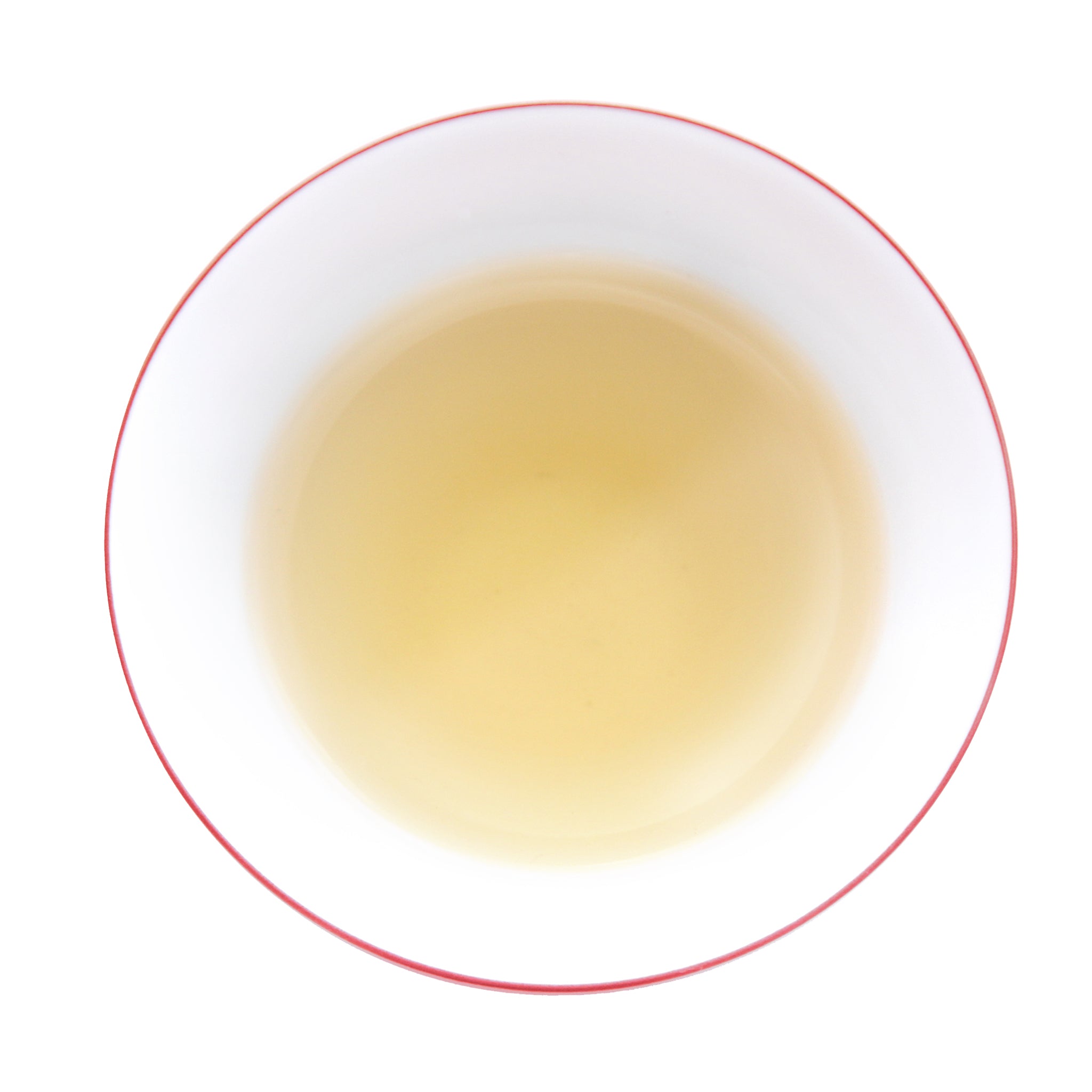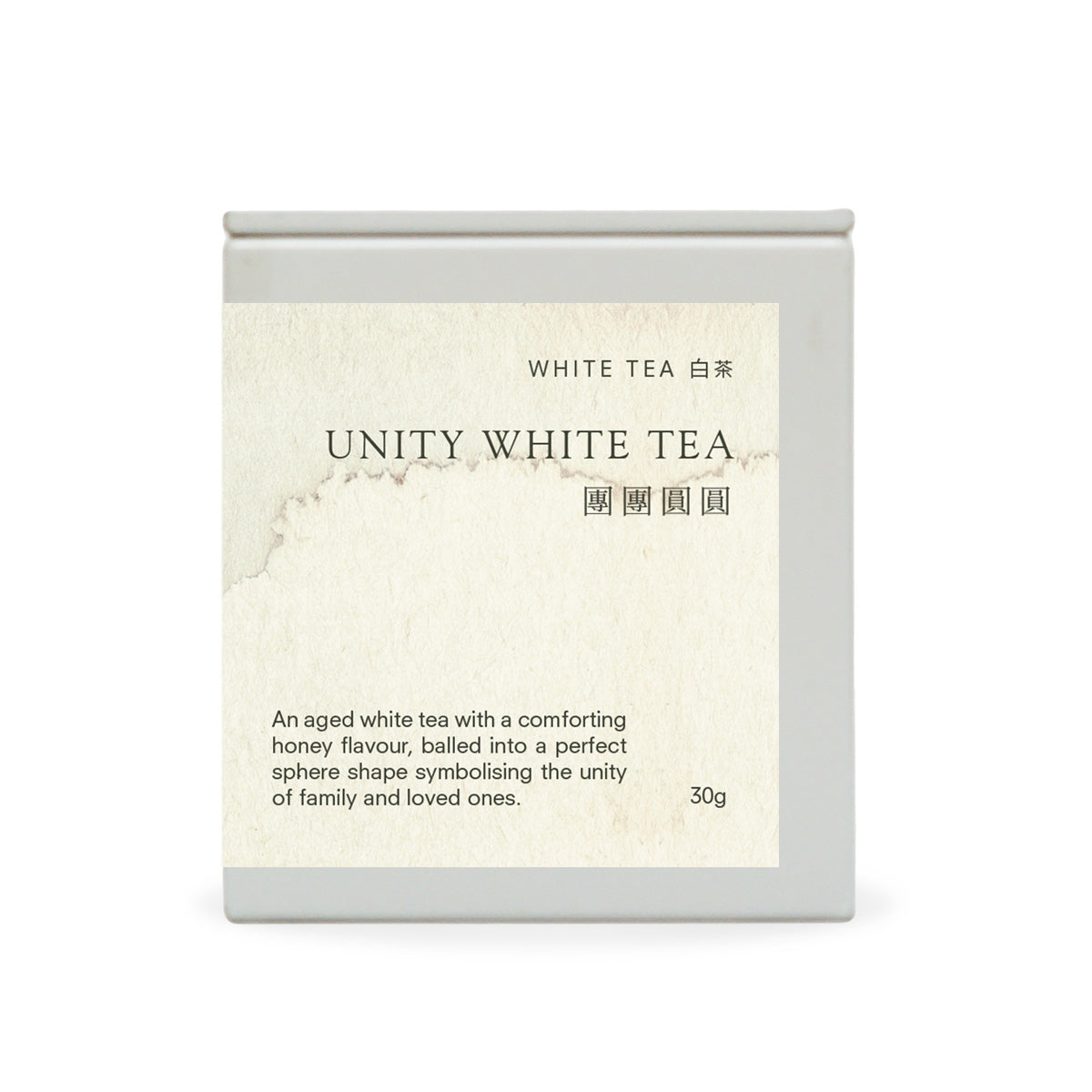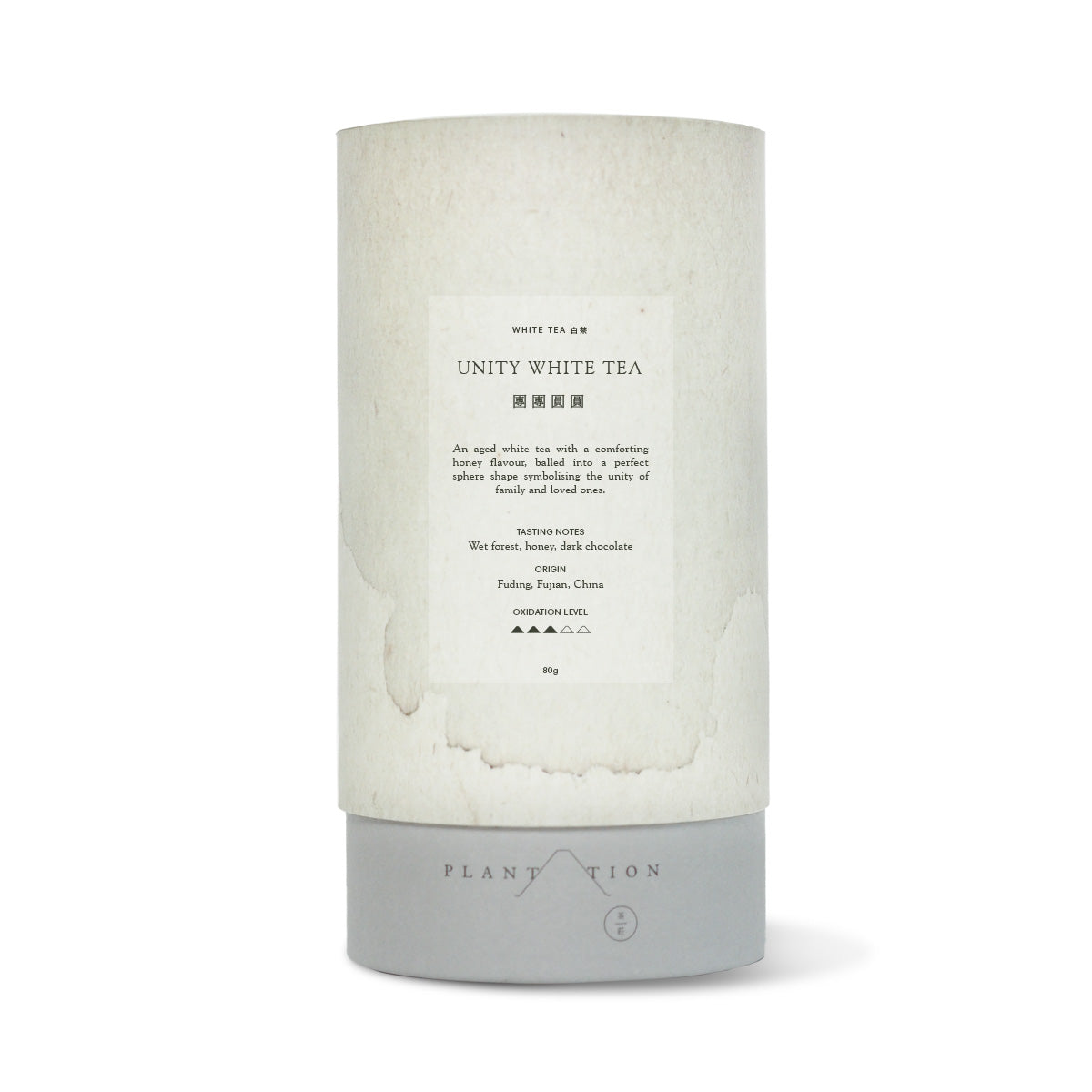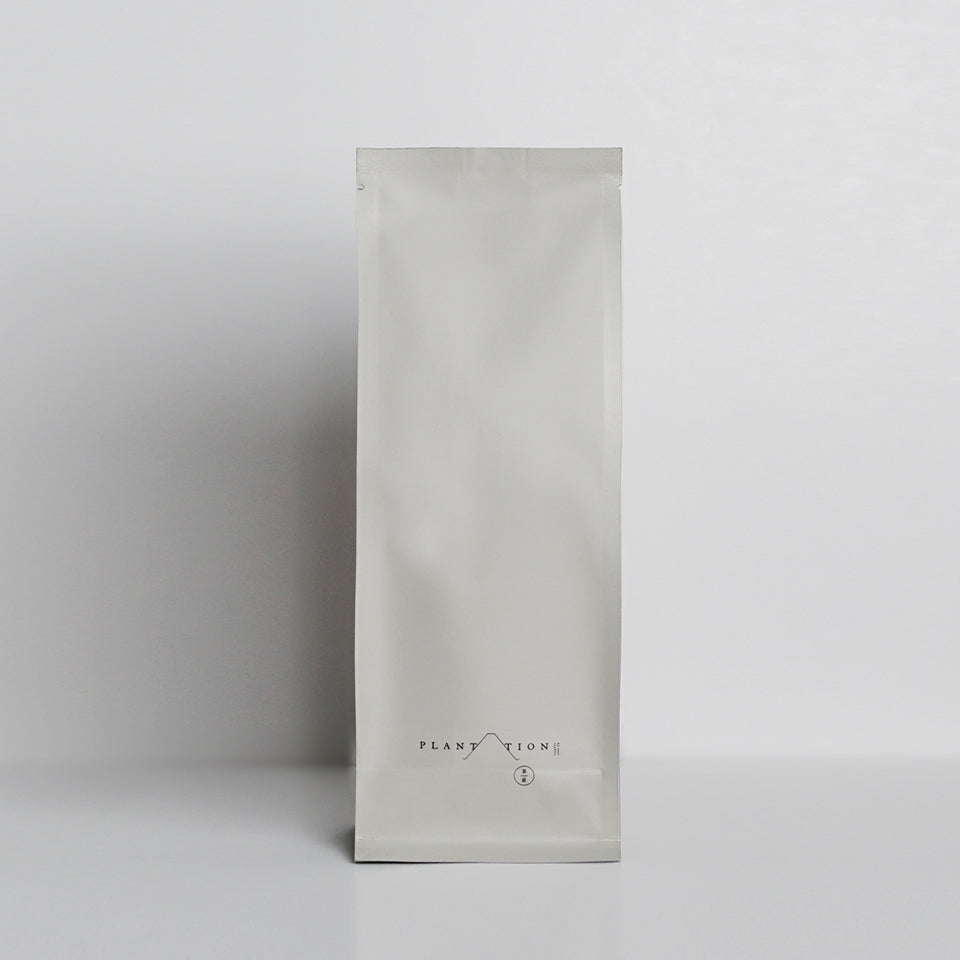 Unity White Tea | 團團圓圓


 Tasting notes: Wet forest, honey, dark chocolate

 Origin: Fuding, Fujian, China

 Cultivar: 福鼎大白 Fuding Dabai

 Elevation: 620m

 Oxidation: ⦿⦿⦿○○


An aged white tea with a comforting honey flavour, balled into a perfect sphere shape symbolising the unity of family and loved ones.

Why we love it:
It has an deeper, fuller flavour than most white teas, due to its age.

It's flavour lasts for many infusions - great for serving at gatherings.

You can keep it for many years, as it gets better with age.

It comes in individually wrapped balls (single serving) which easily fit in your pocket or bag - perfect for tea on-the-go.

It tastes great when brewed with a variety of temperatures, even boiling. You can also boil this tea in a pot on the stove for a richer flavour.

Unity White Tea is harvested and hand-rolled in Fujian, the birthplace of white tea. It is made of a lower picking grade comprising larger leaves with a more robust flavour than other white teas. 
Make your own gift set:
Choose any three tea tins and add a gift box to your order!
Unwrap the ball before brewing.

Gongfu style (Gaiwan)
1 ball | per 100ml | 95-100°C | 1 min
+10s per steep for at least 5 steeps

As a balled tea, Unity White Tea needs a bit of heat to loosen up and unfurl. You can 'rinse the tea' with boiling water (throwing out the first infusion) to help it open faster.

Western style (Teapot)
1 ball | per 300ml | 100°C | 3 mins
+ 1 min per steep for at least 3 steeps

We even like to boil Unity White Tea over a stove on low fire for 30 mins. Boiling it helps to release its full flavour and medicinal properties faster. It doesn't get bitter but the dark chocolate-like taste comes out in full!

These are just guidelines. As we always say, it's best to experiment with a range of temperatures and leaf-to-water ratios to understand the tea and your own taste preferences.
Shipping
Covid update
Due to the pandemic, international delivery fees are higher than normal and we cannot deliver to some countries. Contact us at discover@plantation.hk for help.
Hong Kong delivery
Delivery is free for orders of HK$500 or more. Heavy items do not qualify for free shipping. Please allow 5-7 working days for your delivery. See our shipping policy.
International delivery
Delivery is free for orders of HK$2500 or more. All other orders have a flat delivery fee of HK$450. Heavy items do not qualify for free shipping. We aim to send orders within 5 business days of payment, and they are usually delivered within 14-60 days, depending on the destination. See our shipping policy.
Returns policy
If you would like to return an item, please contact us at discover@plantation.hk first. Items returned without notification may not be properly identified and may result in delays in addressing your concern and/or processing your refund.
Not all items are eligible for refunds. Please see our refund policy for more.