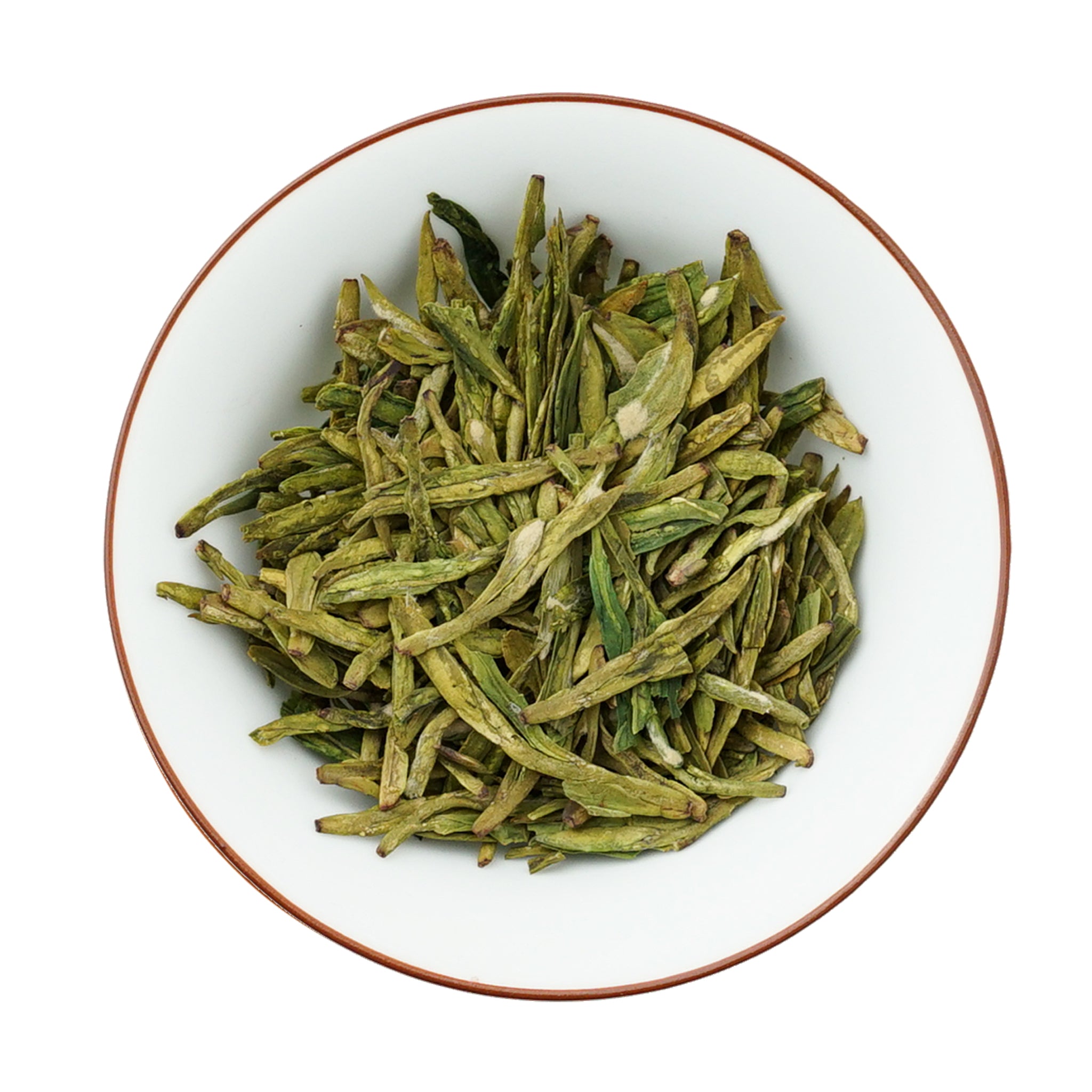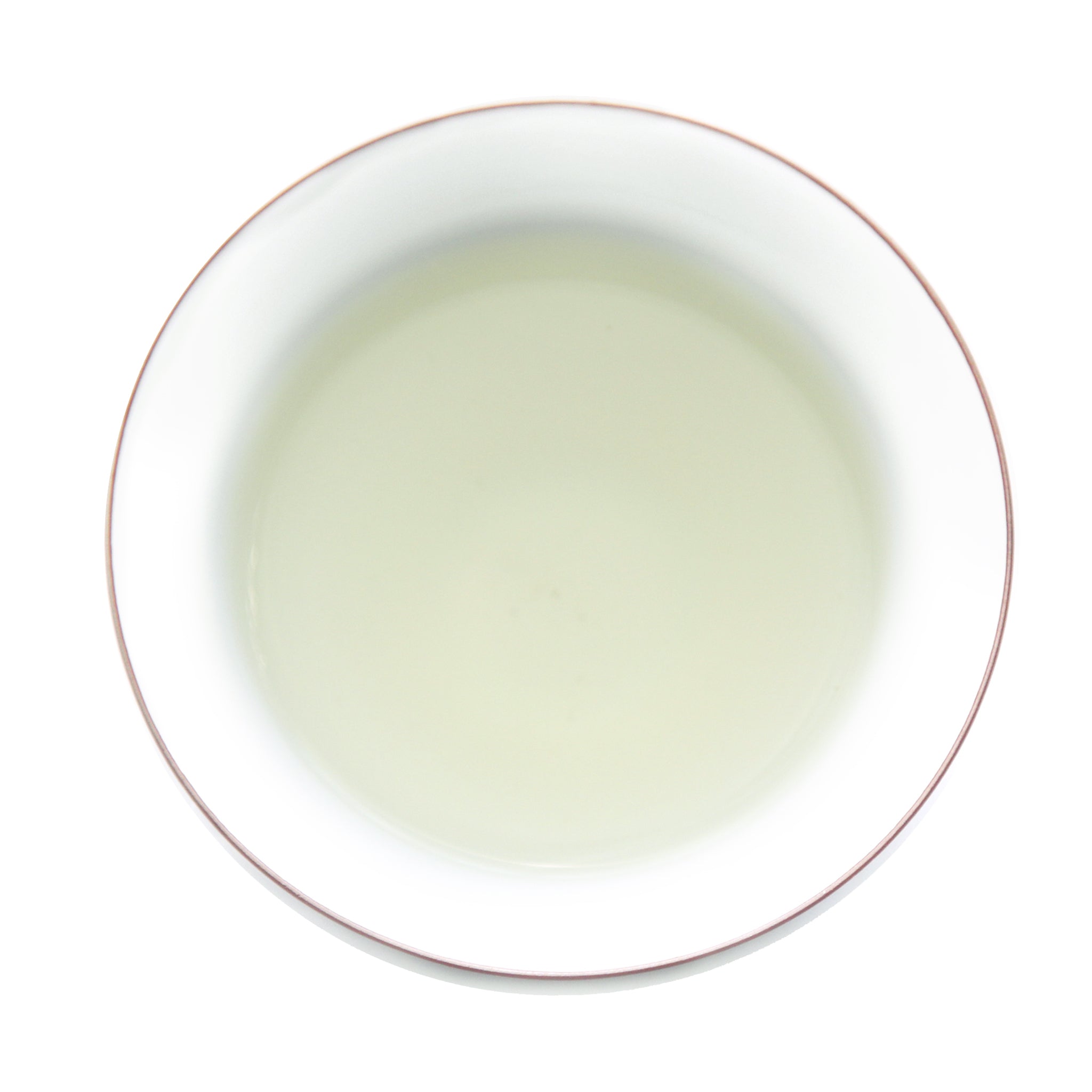 Pre-Qingming Longjing Green Tea|明前龍井

 Tasting notes: Nutty, grassy, mung bean

 Origin: Meijiawu, Hangzhou, China

 Cultivar: 群體種 Qunti Zhong (Old Tree)

 Elevation: 340m

 Oxidation: ⦿○○○○


Longjing (Dragonwell) tea is China's most famous tea. Grown in the idyllic West Lake area of Hangzhou, this tea has been the muse of poets, philosophers, monks and emperors for centuries.

Why we love it:
It has a roast chestnut aroma, a fresh grassy flavour and - even though it tastes savoury - the aftertaste comes back sweet 

(回甘).

Its nutty aroma comes from the kill-green process that stops oxidation, when the Tea Master pan-fires the leaves on a hot wok. He presses the leaves flat against the sides of the wok by hand, giving them a flat shape.

It's the real deal. Authentic Longjing must come from one of 5 certified areas, be made from one of 3 cultivars and be harvested in spring. This batch ticks all those boxes.

It's made from the first spring harvest of the year - the most coveted harvest because the new leaves are extra soft and plump, yielding a tea that tastes delicate and smooth.
It comes from the certified Meijiawu area - a village with 600 years of history.
It is made from the

群體種 

Qunti Zhong cultivar- 

- an older plant that has naturally reproduced over time through survival of the fittest. Its leaves are not as "pretty" as the commercially propagated cultivar, but it yields more layered flavours.
It's difficult to source authentic Longjing because the supply is limited and the demand is huge. In fact, it is estimated that 90% of Longjing on the market is not authentic. So we are very lucky to have sourced this batch, especially this year, as the harvest was even smaller due to bad weather, driving up the price. 
Supply is limited so grab it while you can!
Grandpa style
2g | 60ml | 80°C

Gongfu style (Gaiwan)
4g | per 100ml | 80°C | 1 min
+ 10s per steep for at least 3 steeps

Western style (Teapot)
2g | per 100ml | 80°C | 3 mins
+ 1 min per steep for at least 2 steeps

The traditional style or 'grandpa style' of brewing Longjing green tea is to simply put some leaves in a normal drinking glass, add hot water and enjoy! You can leave the glass uncovered to let the steam escape.

The most magical thing happens when brewing Longjing—the leaves stand upright and dance up and down while they open. To get front-row seats to this show, you'll want to use glass teaware!

These are just guidelines. As we always say, it's best to experiment with a range of temperatures and leaf-to-water ratios to understand the tea and your own taste preferences.
Shipping
Covid update
Due to the pandemic, international delivery fees are higher than normal and we cannot deliver to some countries. Contact us at discover@plantation.hk for help.
Hong Kong delivery
Delivery is free for orders of HK$500 or more. Heavy items do not qualify for free shipping. Please allow 5-7 working days for your delivery. See our shipping policy.
International delivery
Delivery is free for orders of HK$2500 or more. All other orders have a flat delivery fee of HK$450. Heavy items do not qualify for free shipping. We aim to send orders within 5 business days of payment, and they are usually delivered within 14-60 days, depending on the destination. See our shipping policy.
Returns policy
If you would like to return an item, please contact us at discover@plantation.hk first. Items returned without notification may not be properly identified and may result in delays in addressing your concern and/or processing your refund.
Not all items are eligible for refunds. Please see our refund policy for more.