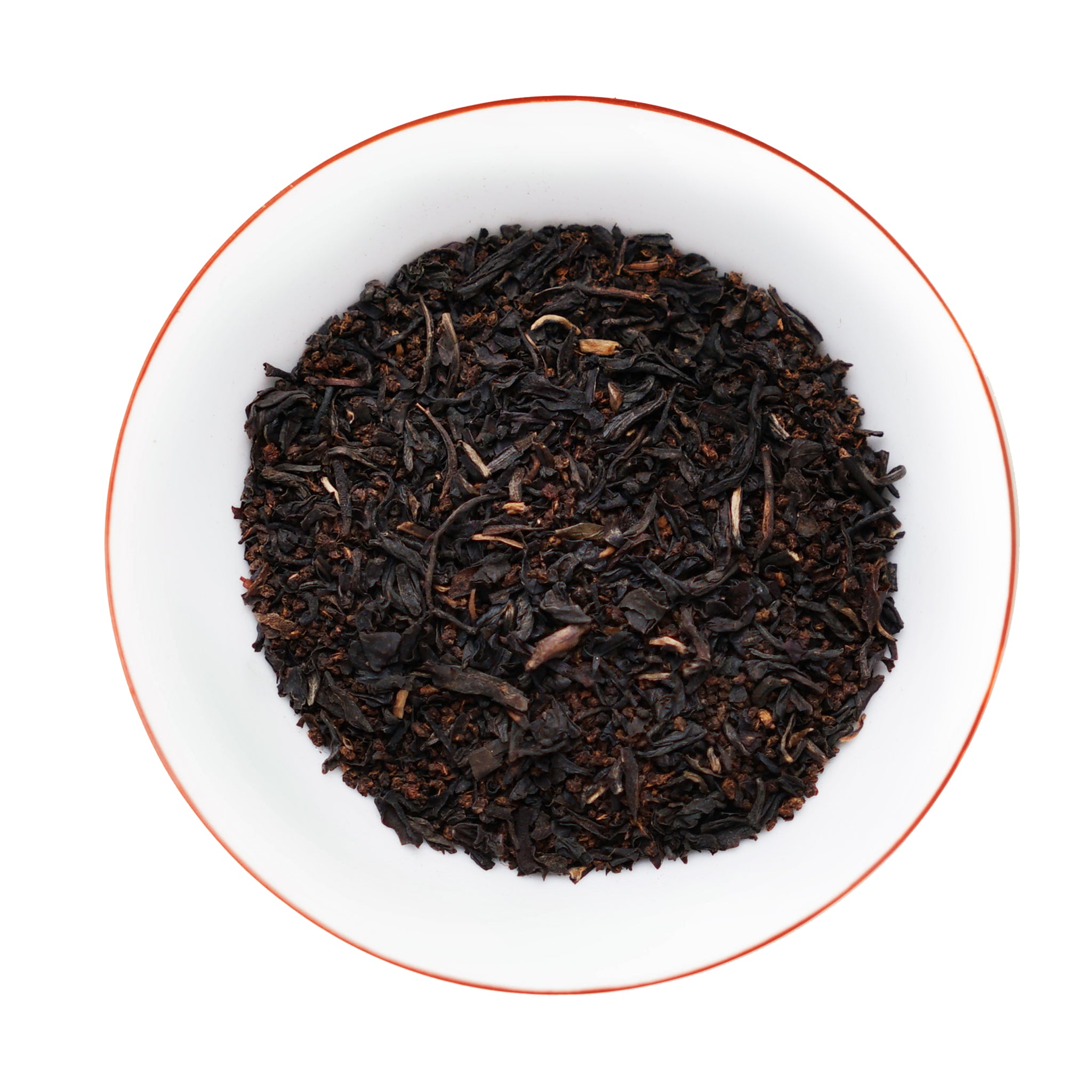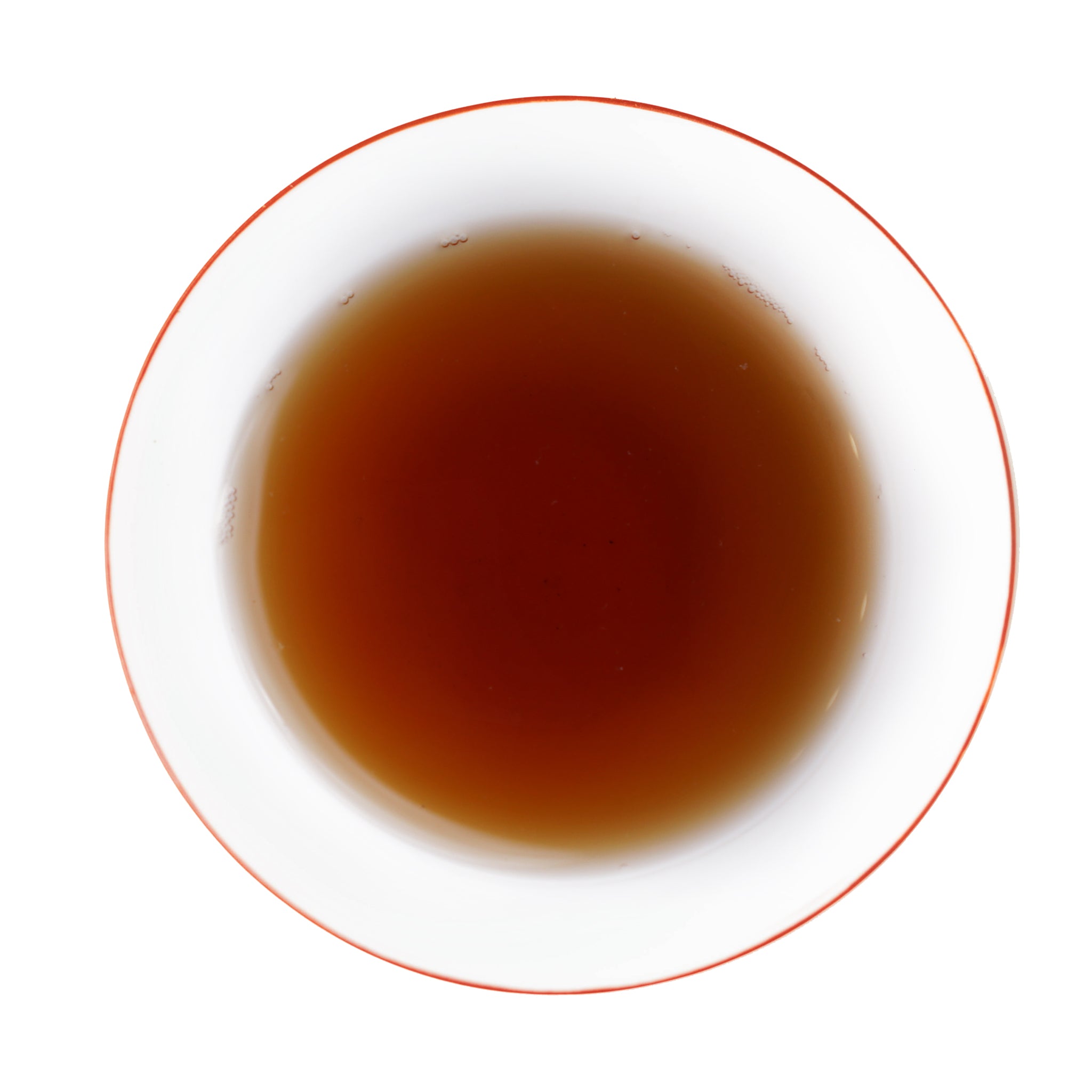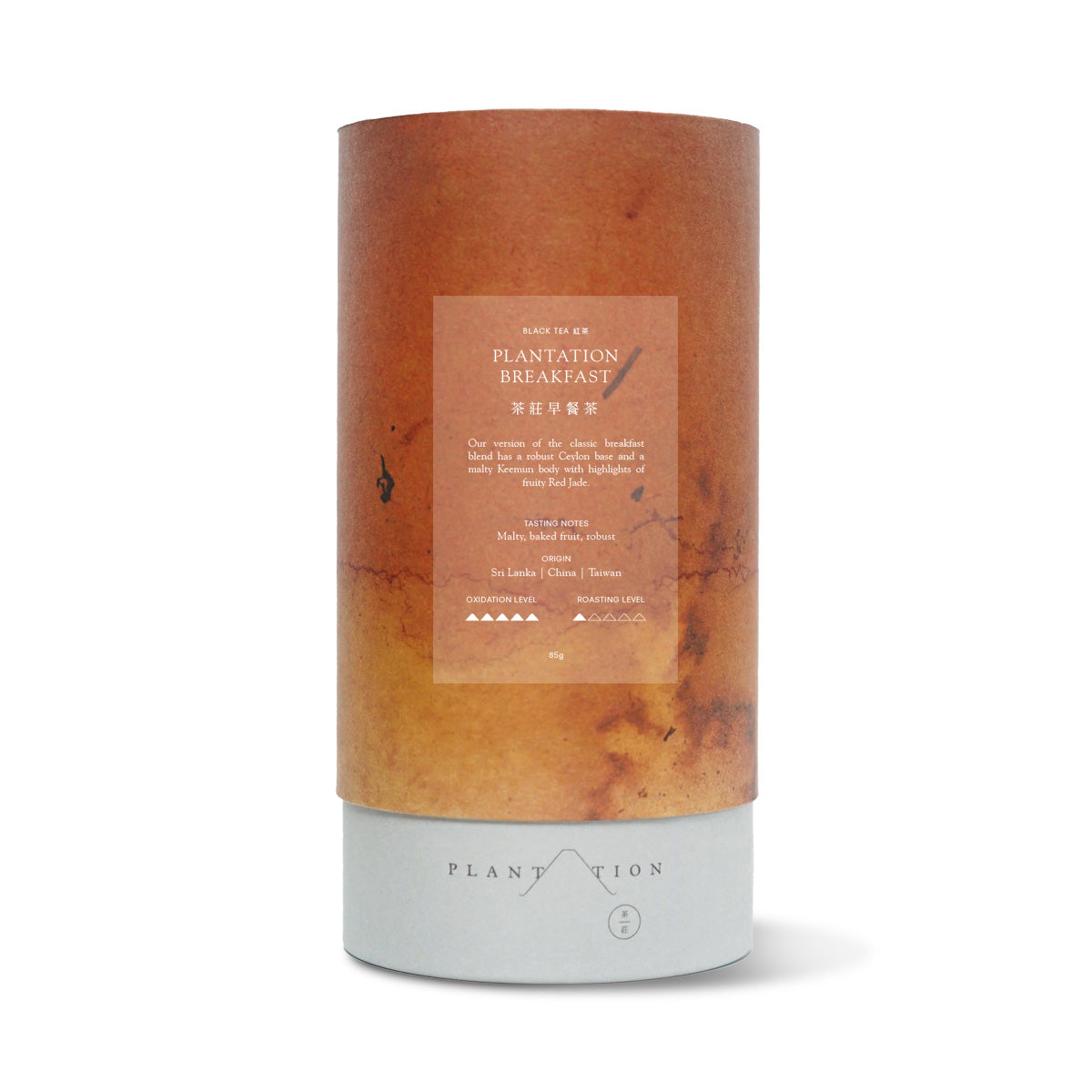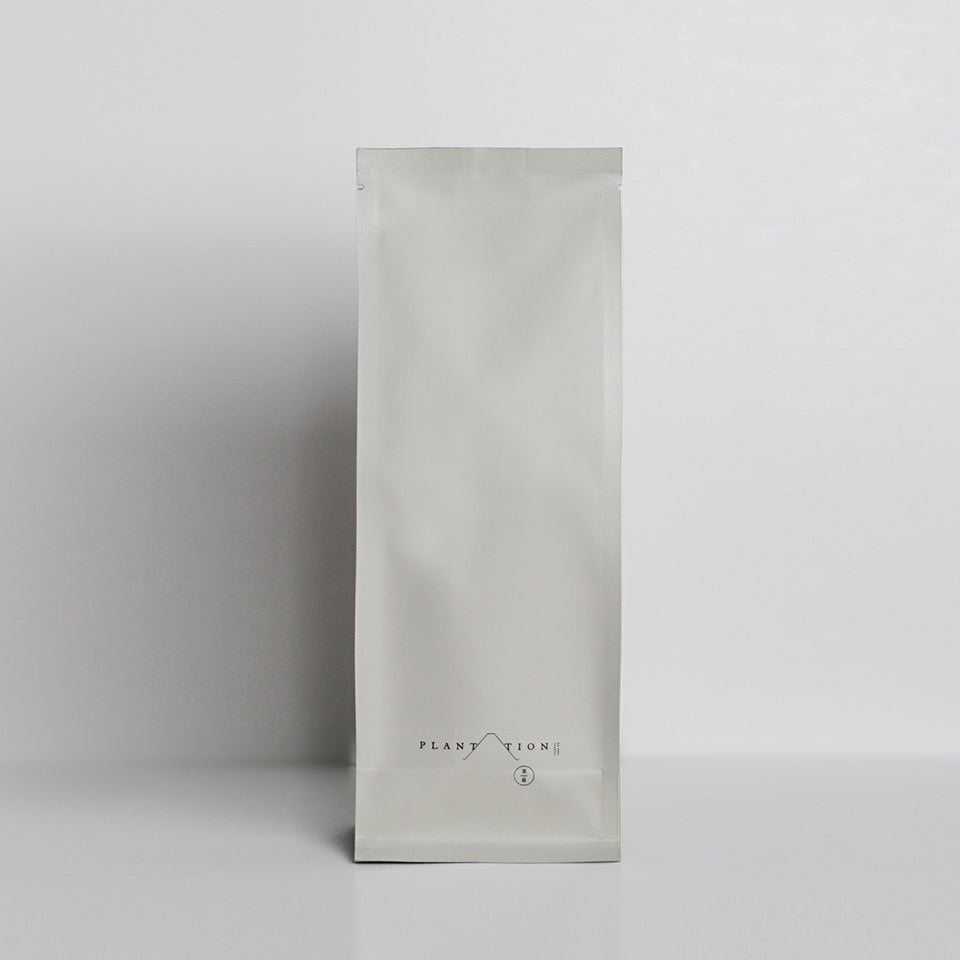 Plantation Breakfast|茶莊早餐茶


 Tasting notes: Full-bodied, malty, sweet

 Origin: Sri Lanka | Taiwan | China

 Oxidation: ⦿⦿⦿⦿⦿


Our version of the classic breakfast blend has a robust Ceylon base and a malty Keemun body with highlights of fruity Red Jade.

Why we love it:
One of our signature blends, this breakfast tea is different because we use high quality Ceylon for a robust base, Keemun for a chocolatey body and Red Jade for a sweet, fruity finish. 
It tastes great on it its own (black), or with milk and sugar.
It took a lot of experimenting to land on this winning blend. We are proud to share our Asian take on this Western favourite.
Did you know that English Breakfast is actually a blend of different black teas from around the world? The most common version is a blend of Assam, Kenyan and Ceylon black tea, but there is a wide variety of blends on the market.

What is black tea? 


teaCLUB members get 10% off!

Western style (Teapot)
3g | per 100ml | 95°C water | 3 mins
+1 min per steep for at least 2 steeps

CTC black teas can get bitter with high temperatures or over-steeping, so try and use a timer with this one. Enjoy it on its own or with milk and sugar.

These are just guidelines. As we always say, it's best to experiment with a range of temperatures and leaf-to-water ratios to understand the tea and your own taste preferences.
Shipping
Covid update
Due to the pandemic, international delivery fees are higher than normal and we cannot deliver to some countries. Contact us at discover@plantation.hk for help.
Hong Kong delivery
Delivery is free for orders of HK$500 or more. Heavy items do not qualify for free shipping. Please allow 5-7 working days for your delivery. See our shipping policy.
International delivery
Delivery is free for orders of HK$2500 or more. All other orders have a flat delivery fee of HK$450. Heavy items do not qualify for free shipping. We aim to send orders within 5 business days of payment, and they are usually delivered within 14-60 days, depending on the destination. See our shipping policy.
Returns policy
If you would like to return an item, please contact us at discover@plantation.hk first. Items returned without notification may not be properly identified and may result in delays in addressing your concern and/or processing your refund.
Not all items are eligible for refunds. Please see our refund policy for more.