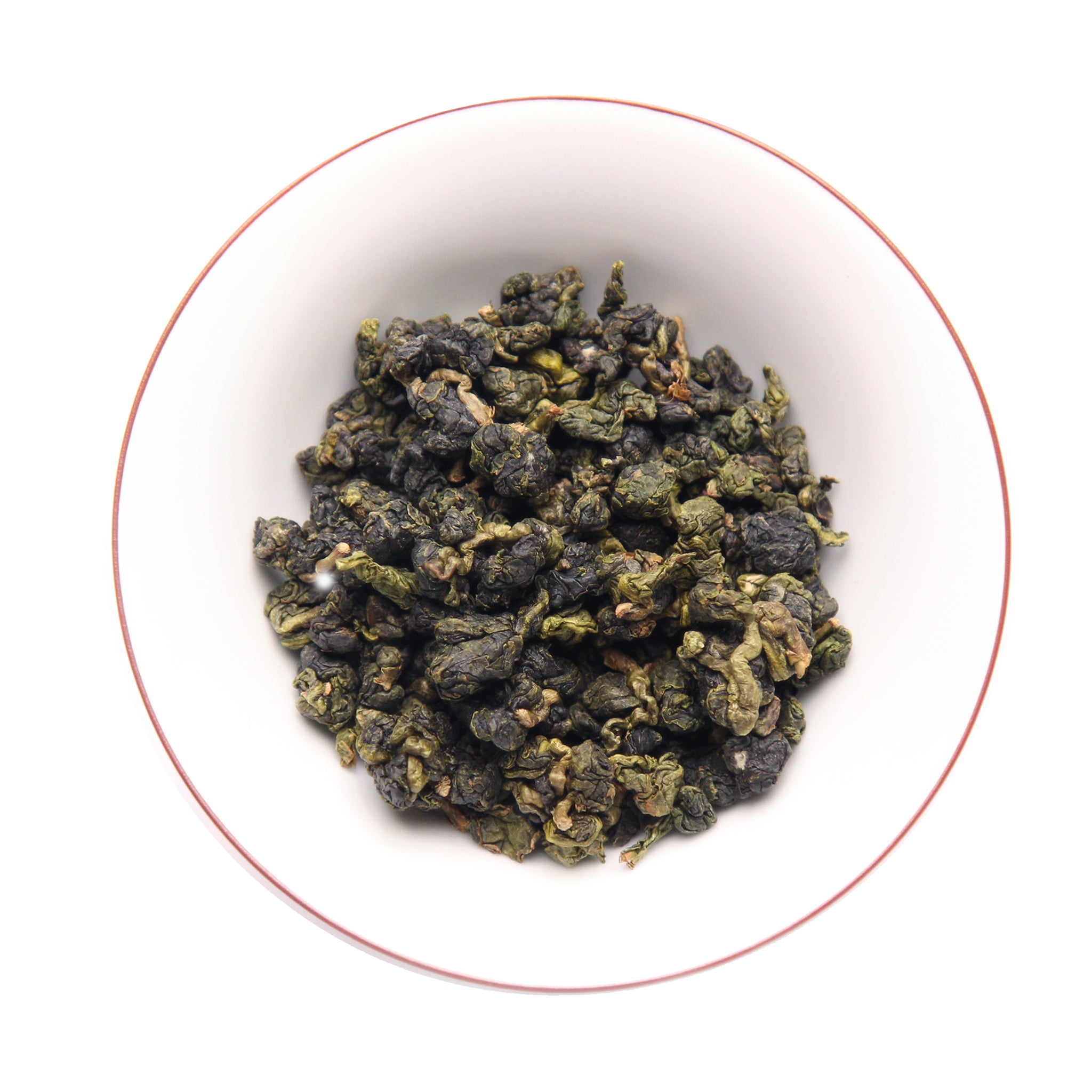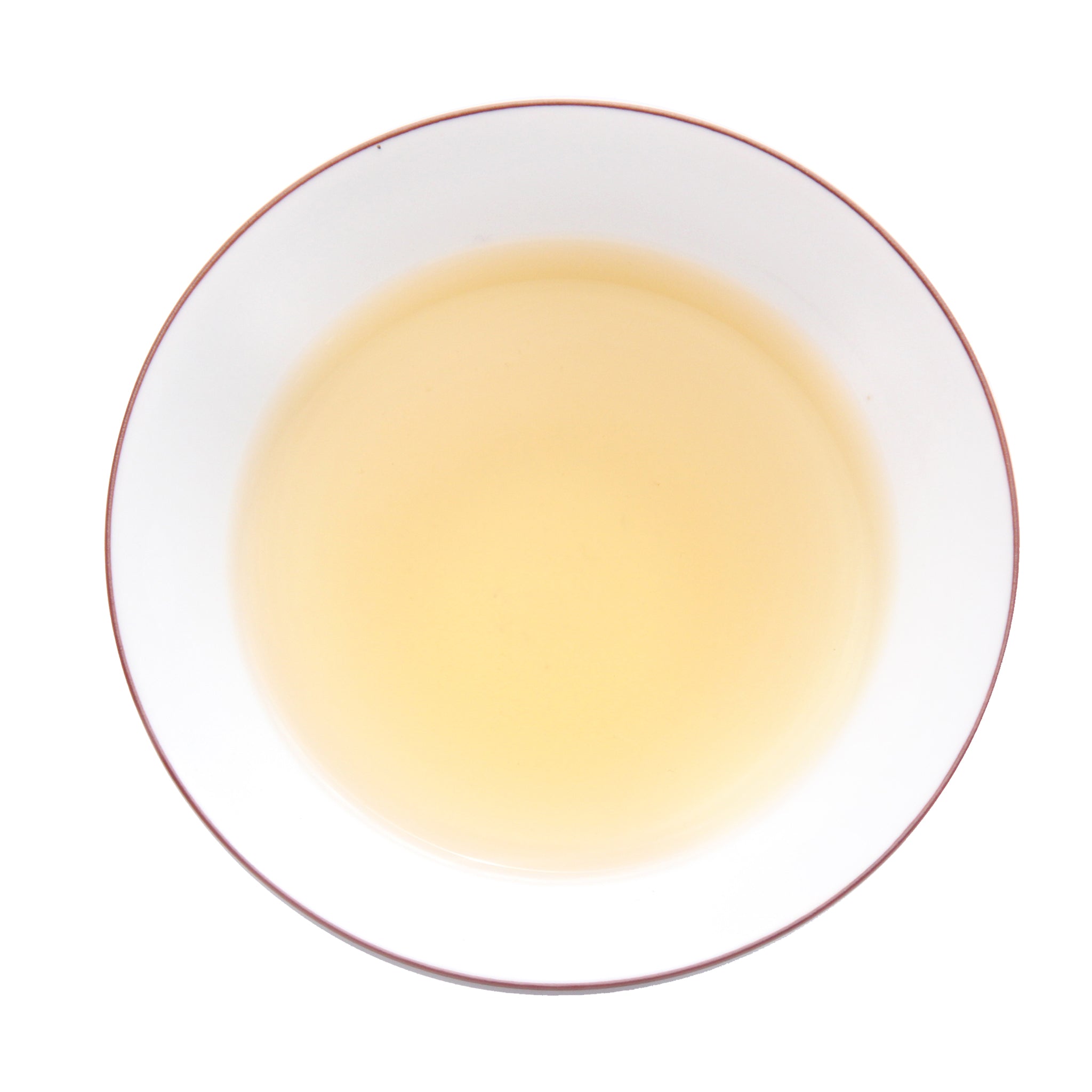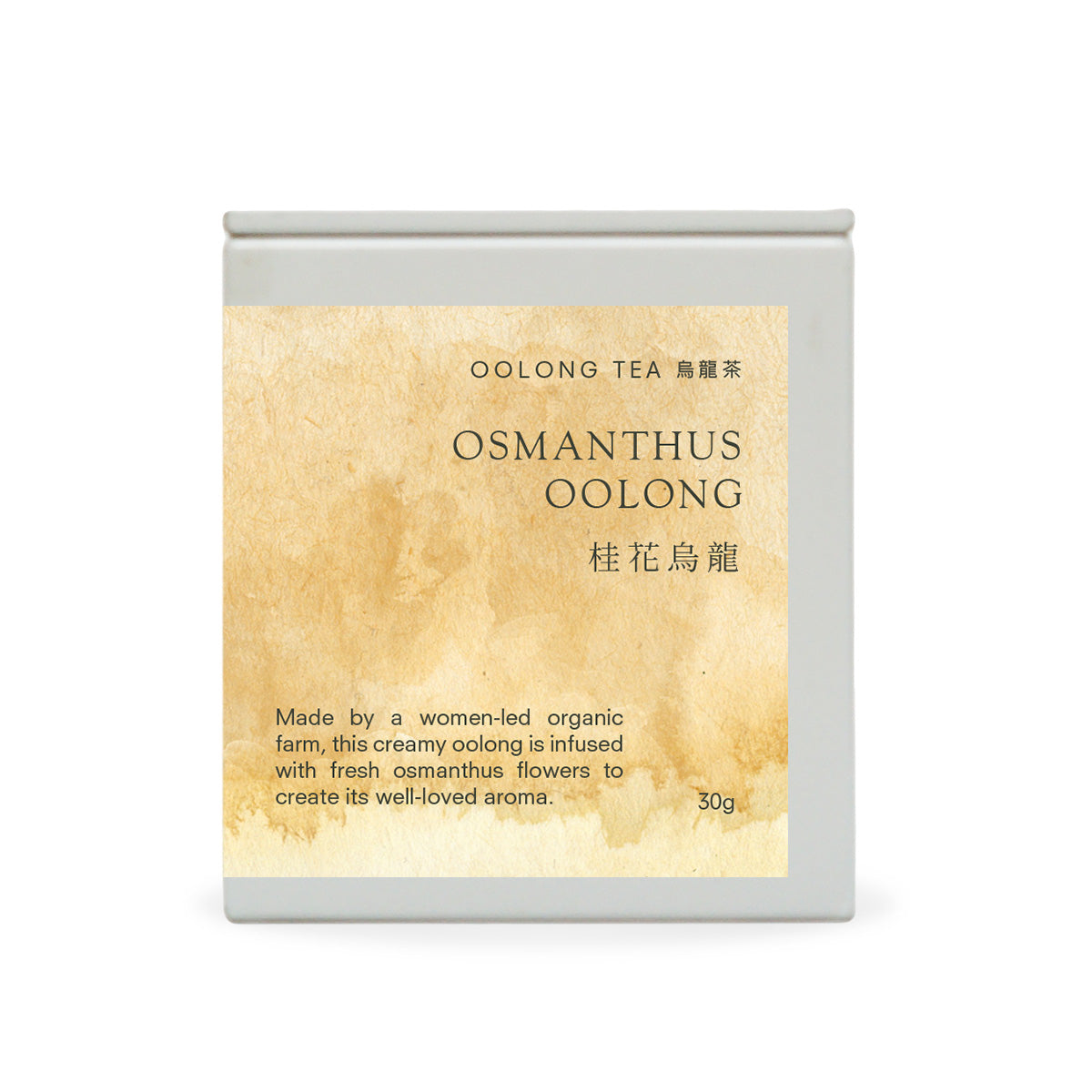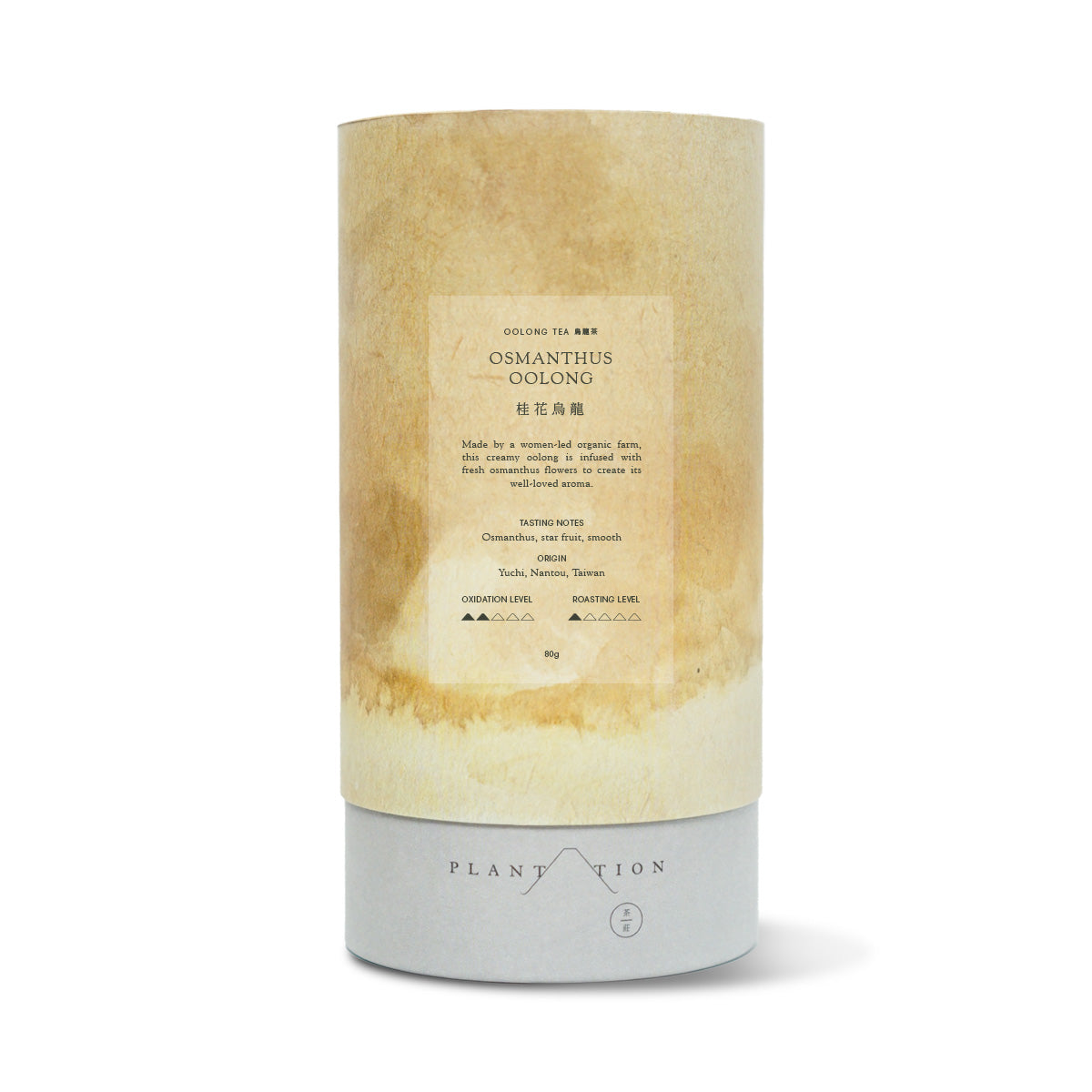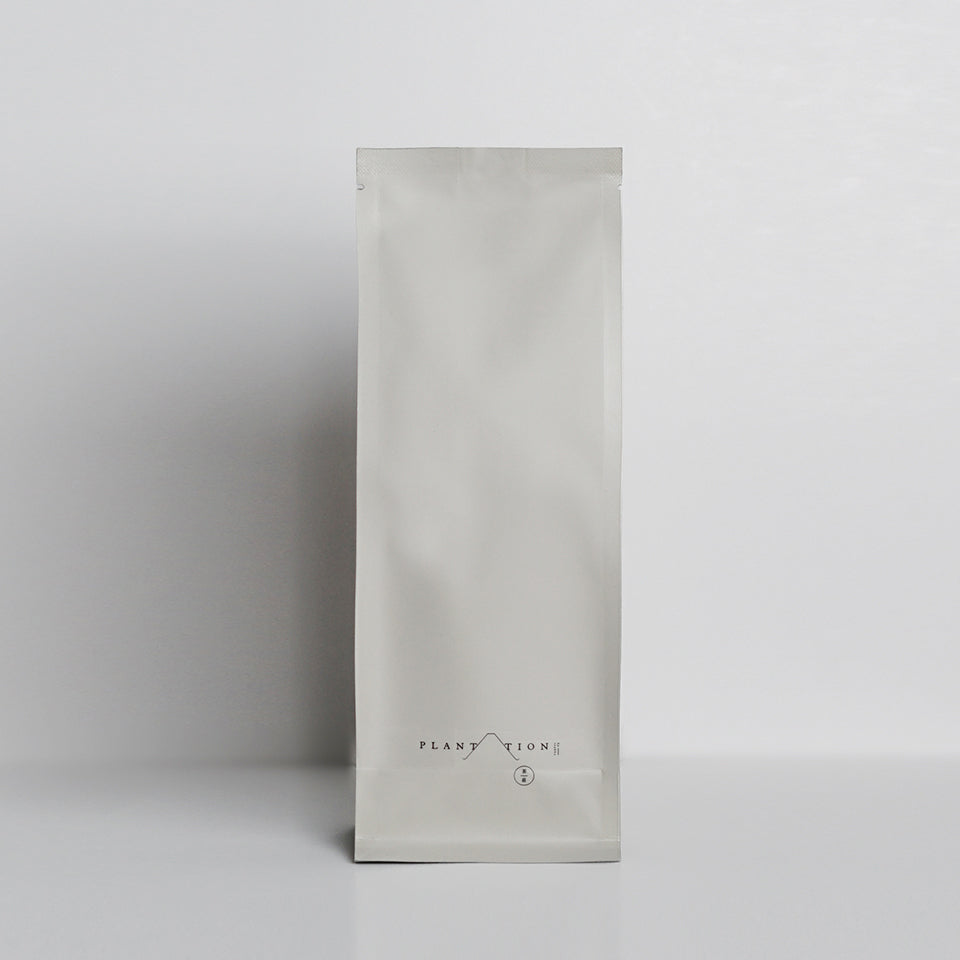 Osmanthus Oolong | 桂花烏龍



 Tasting notes: Osmanthus, star fruit, smooth

 Origin: Yuchi, Nantou, Taiwan

 Cultivar: 青心烏龍 Qingxin Oolong

 Elevation: 750m

 Oxidation: ⦿⦿○○○

 Light roasted


Made by a women-led organic farm, this creamy oolong is infused with fresh osmanthus flowers to create its well-loved aroma.

Why we love it:

It has a brightness to it, akin to the refreshing sensation of biting into a star fruit.

Its floral aroma is balanced, without being overly perfumy, thanks to the heat-infusion process.

It takes a lot of work to produce: once the tea has been harvested and processed, the leaves are baked together with osmanthus flowers to absorb the blossoms' essential oils naturally. The osmanthus blossoms are then separated out by hand, and the tea leaves continue on to be rolled and finished. 

It's organic. Most of the tea farms we source from are too small to afford an official organic certification, but they follow the sustainable practices of small-batch tea. This tea is made by Katie Yen's farm, which has achieved certification.

It is good for you: osmanthus oil is often used in Traditional Chinese Medicine for its detoxing properties and is known to help improve the skin and strengthen digestion.
Make your own gift box:
Choose any three tea tins and add a gift box to your order!
Gongfu style (Gaiwan)
6g | per 100ml | 95°C | 1 min
+ 10s per steep for at least 5 steeps

We recommend avoiding boiling water with Osmanthus Oolong (Organic) as the nuanced flavours may be lost. You can rinse the tea first to speed up the unfurling process and get a stronger first infusion.

Western style (Teapot)
3g | per 100ml | 95°C | 3 mins
+ 1 min per steep for at least 3 steeps

Cold brew
10g | 1L | Room temp/ refrigerated | 6 hours

These are just guidelines. As we always say, it's best to experiment with a range of temperatures and leaf-to-water ratios to understand the tea and your own taste preferences.
Shipping
Covid update
Due to the pandemic, international delivery fees are higher than normal and we cannot deliver to some countries. Contact us at discover@plantation.hk for help.
Hong Kong delivery
Delivery is free for orders of HK$500 or more. Heavy items do not qualify for free shipping. Please allow 5-7 working days for your delivery. See our shipping policy.
International delivery
Delivery is free for orders of HK$2500 or more. All other orders have a flat delivery fee of HK$450. Heavy items do not qualify for free shipping. We aim to send orders within 5 business days of payment, and they are usually delivered within 14-60 days, depending on the destination. See our shipping policy.
Returns policy
If you would like to return an item, please contact us at discover@plantation.hk first. Items returned without notification may not be properly identified and may result in delays in addressing your concern and/or processing your refund.
Not all items are eligible for refunds. Please see our refund policy for more.