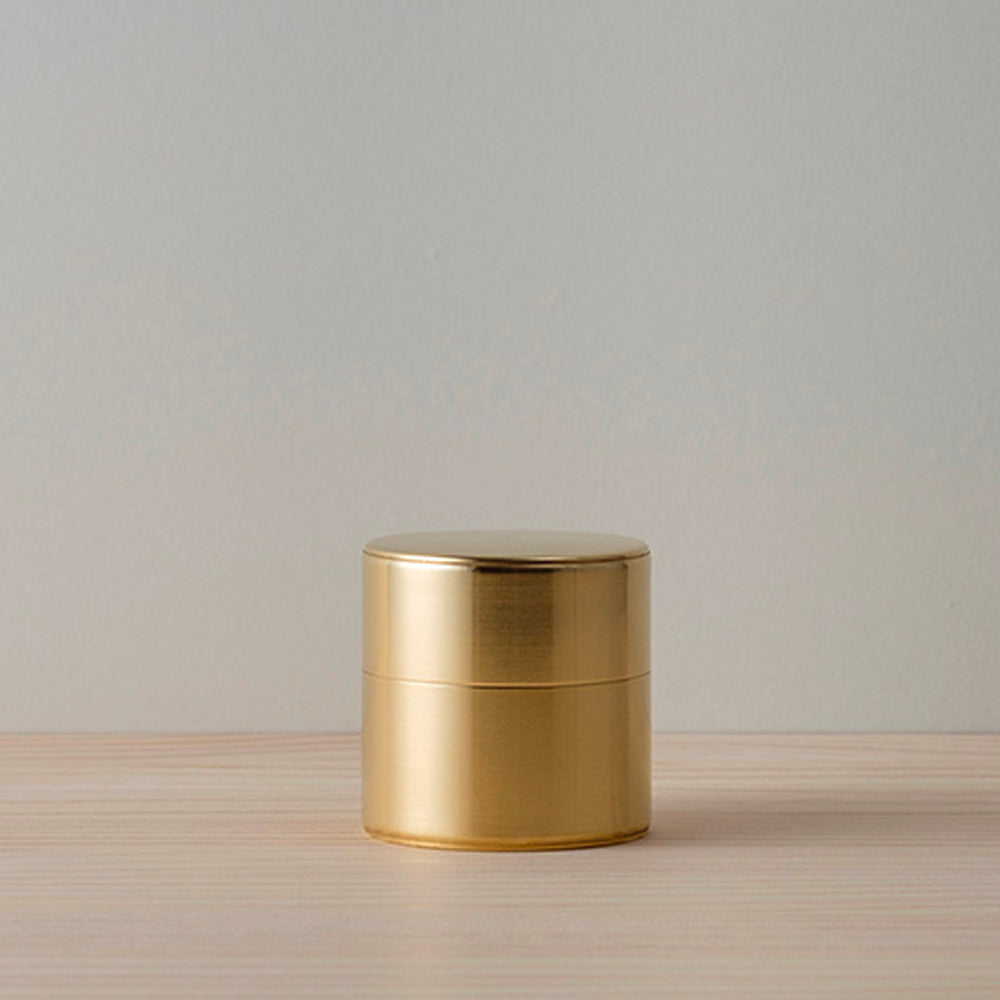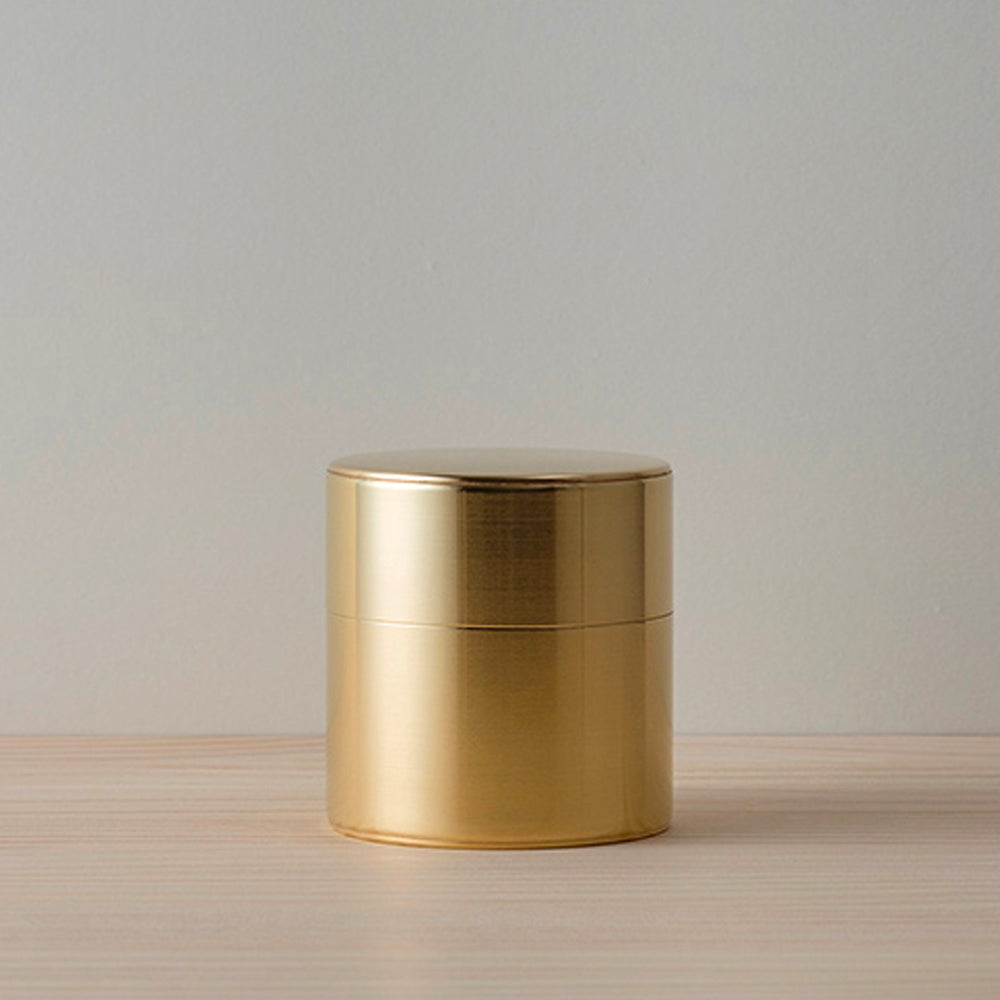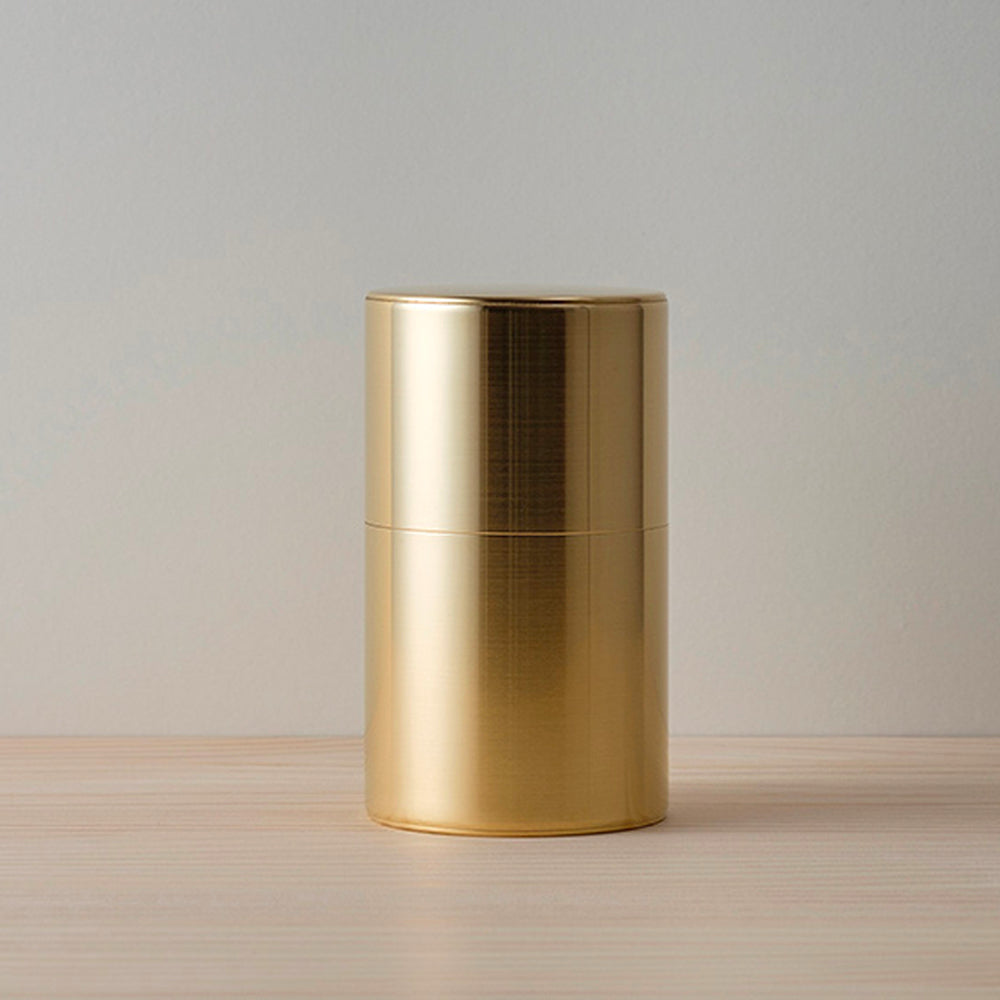 Kaikado Tea Canister - Brass
Kaikado Tea Canister - Brass | 開化堂 - 黃銅茶罐
These handmade brass tea canisters have a double-walled design which guarantees excellent air tightness, protecting your tea from sunshine and humidity and keeping it nice and fresh.

Once the joint line on the lid and body are aligned, the lid falls slowly and smoothly on its own, expelling the excess air on the way down.

With an elegant, minimalist design, these tea canisters are left unlacquered intentionally, so every time they are handled, they change colour tone and develop a rich patina unique to each person or household. Like fine wine, they are appreciated more with age, becoming heirlooms to pass down to future generations.

You may also like them in Copper.
Dimensions:
S (40g) ⌀6.5, H6.5cm
M (120g) ⌀7.8, H8.1cm
L (200g) ⌀7.8, H13.6cm

Material: Brass inner-lined with tinplate
Origin: Kyoto, Japan

Caring for your Kaikado Tea Canister
There's no need to wash these canisters (they are sanitised thoroughly before shipping), as they shouldn't get wet. 
If they do get wet, wipe them with a dry cloth until all the moisture is gone.
Store them in a cool dry place. 

Based in Kyoto, Kaikado has been hand-making these iconic tea canisters (chaztusu) since 1875. Now run by its sixth-generation helmsman Taka, Kaikado's traditional tea canisters are still crafted using their original manufacturing process, a meticulous craft that involves 130 steps. Each tea canister is made to last; a living tool that can be used for centuries.
Kaikado Tea Canister - Brass
Shipping
Covid update
Due to the pandemic, international shipping fees are higher than normal and we can't deliver to some countries. Contact us at discover@plantation.hk for help.
Hong Kong delivery
Delivery is free for orders of HK$500 or more. Heavy items do not qualify for free shipping. Please allow 5-7 working days for your delivery. See our shipping policy.
International delivery
Delivery is free for orders of HK$2500 or more. All other orders have a flat delivery fee of HK$450. Heavy items do not qualify for free shipping. We aim to send orders within 7 business days of payment, and they are usually delivered within 14-60 days, depending on the destination. See our shipping policy.
Returns policy
If you would like to return an item, please contact us at discover@plantation.hk first. Items returned without notification may not be properly identified and may result in delays in addressing your concern and/or processing your refund.
Not all items are eligible for refunds. Please see our refund policy for more.