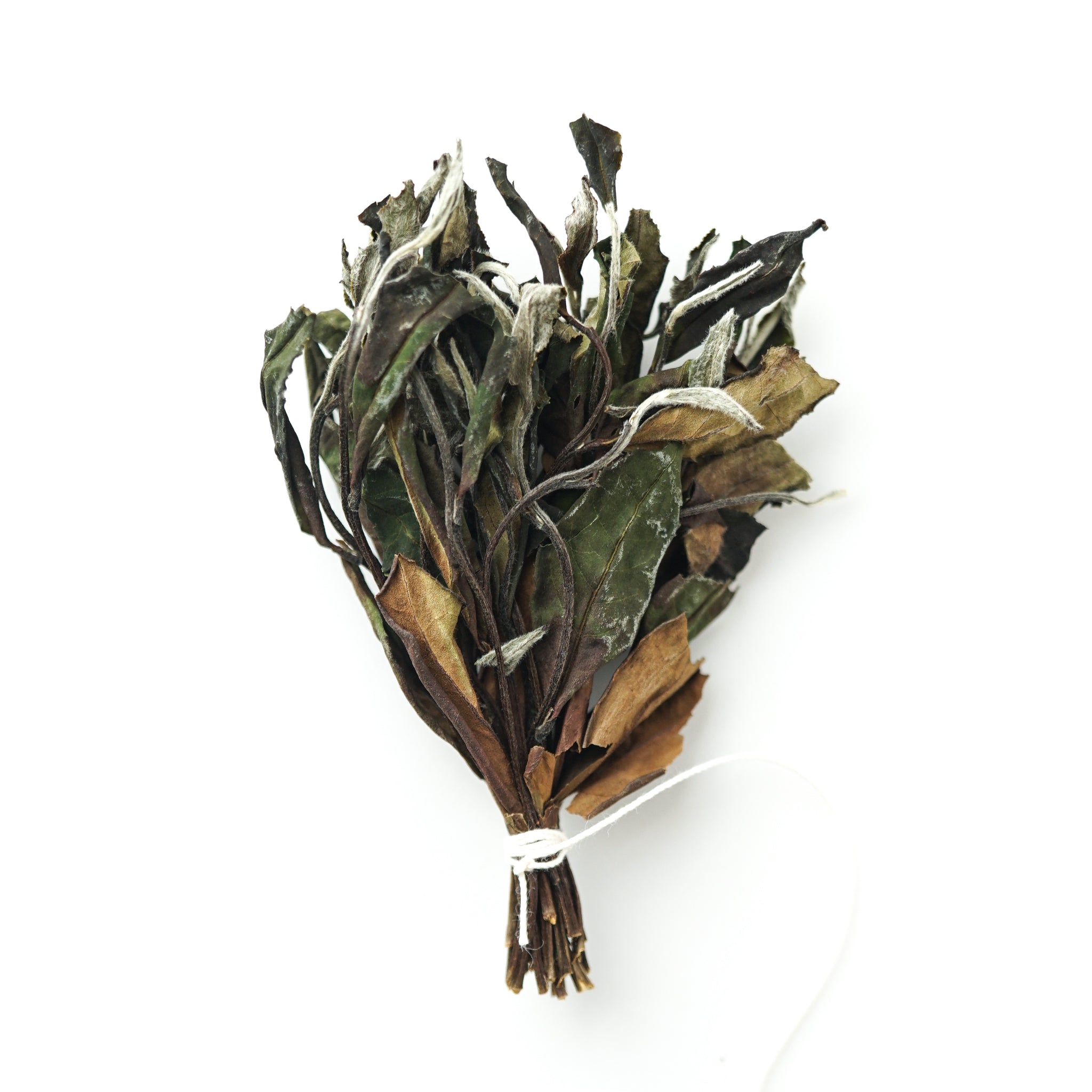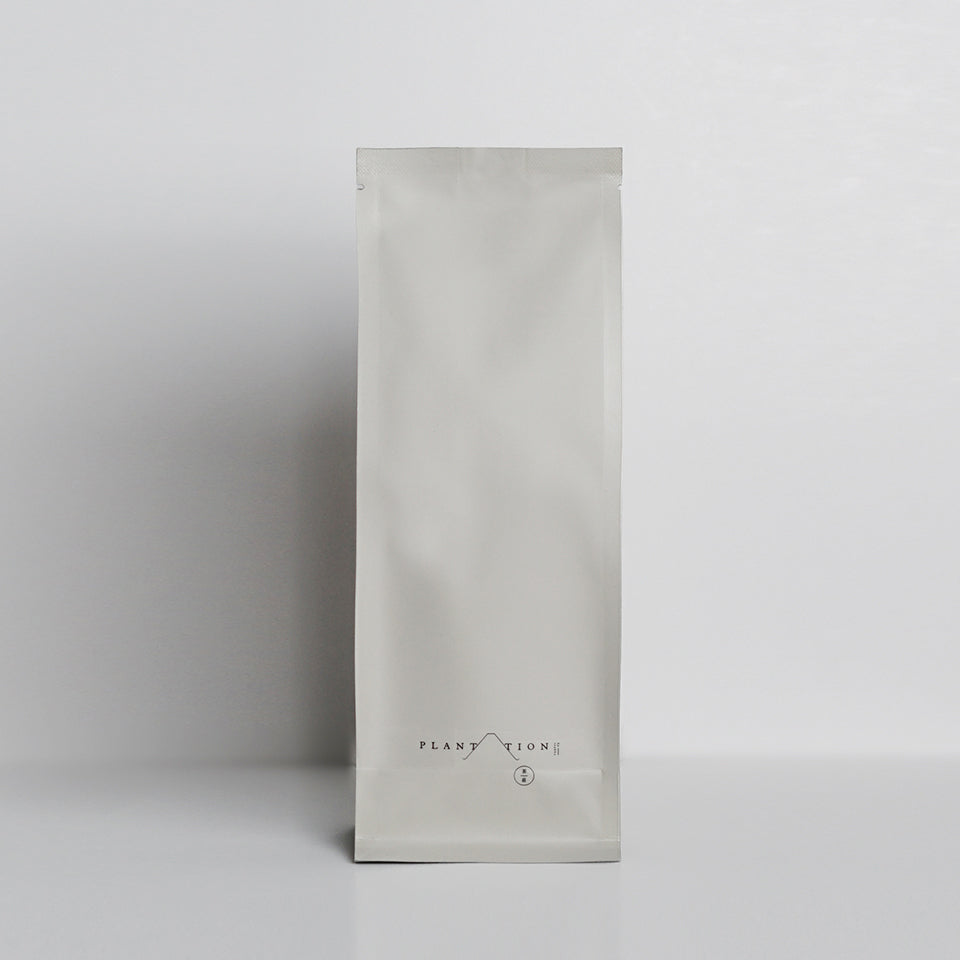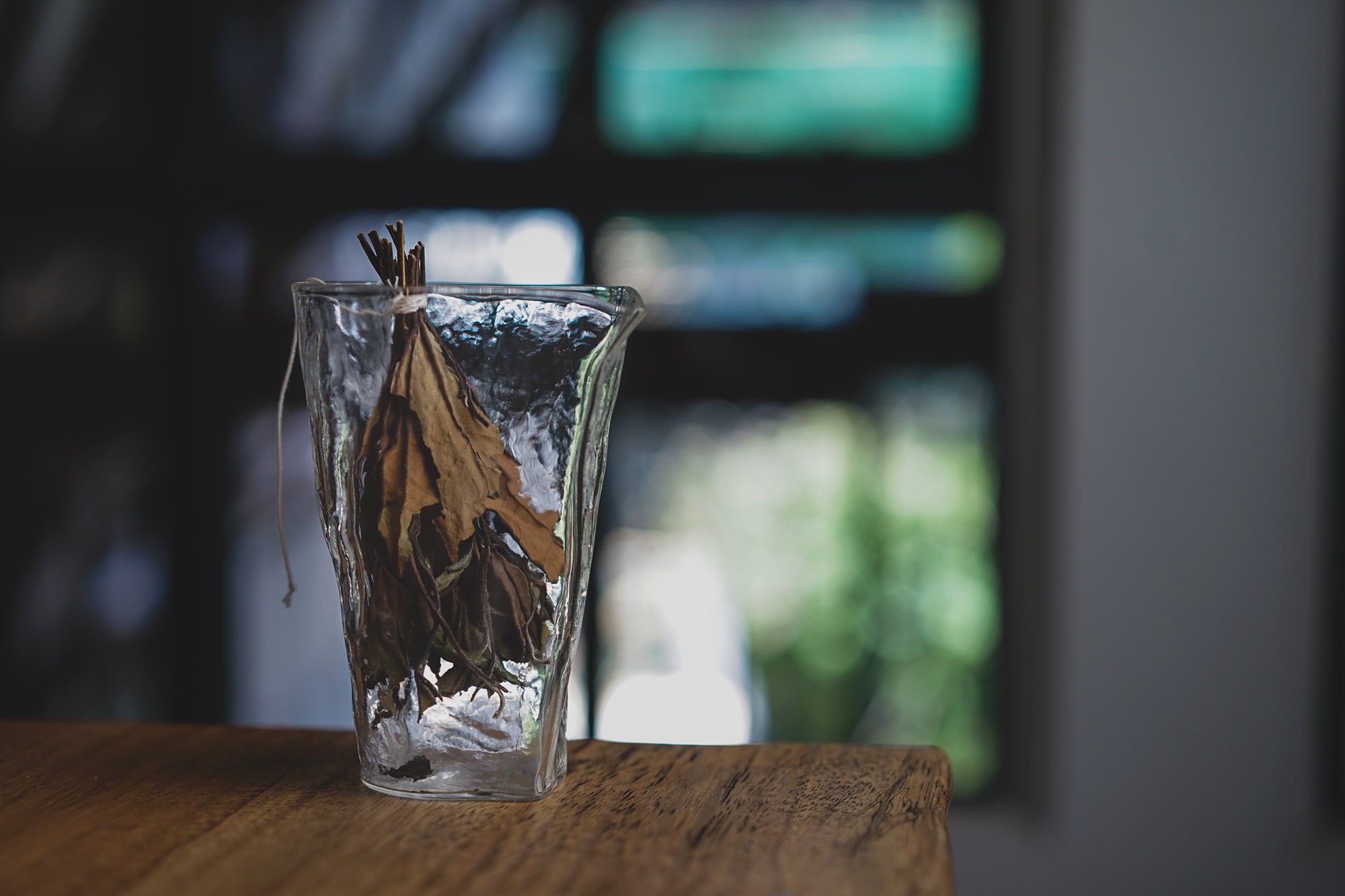 Forest Wild White Broom Tea
Forest Wild White Broom Tea | 荒野掃把白茶


 Tasting notes: Wet forest, nutty, sweet

 Origin: Fuding, Fujian, China

 Cultivar: Wild

 Elevation: 900-140m

 Oxidation: ⦿○○○○


These "brooms" consist of a variety of white tea leaves bunched together to make it easy to dunk in hot water, just like a teabag. Think of it as a wild, eco-friendly version of a teabag. 

What we love about it:
It's easy to brew: just dunk a broom into your mug or teapot with hot water and pull it out by it's string, like you would a teabag. Each broom can be re-brewed 3-4 times. 
It's wild: the leaves are harvested from wild tea trees in the forests of Fuding, Fujian. In this biodiverse environment, the plants are nourished by richer soils, giving more layers of flavour to the tea. 
It's as close to natural as you get: not only do the tea trees grow in an environment with minimal human intervention, the tea itself is minimally processed. After harvesting, the leaves and buds are 

gently spread out on bamboo mats to wither and slowly dry in the shade for several days before being bunched together and packaged. 

Each broom has a variety of leaves, with sweet and delicate white buds to mature leaves with deep flavours, so you get a much fuller-flavoured cup of tea.
1 broom per mug or tea pot | 90-95°C | 1.5 mins
+ 1 min per steep for at least 4 steeps

What we love about this tea is how easy it is to brew! Just dunk the whole broom into a mug of hot water, give it a swirl and enjoy.
Forest Wild White Broom Tea
Shipping
Covid update
Due to the pandemic, international delivery fees are higher than normal and we cannot deliver to some countries. Contact us at discover@plantation.hk for help.
Hong Kong delivery
Delivery is free for orders of HK$500 or more. Heavy items do not qualify for free shipping. Please allow 5-7 working days for your delivery. See our shipping policy.
International delivery
Delivery is free for orders of HK$2500 or more. All other orders have a flat delivery fee of HK$450. Heavy items do not qualify for free shipping. We aim to send orders within 5 business days of payment, and they are usually delivered within 14-60 days, depending on the destination. See our shipping policy.
Returns policy
If you would like to return an item, please contact us at discover@plantation.hk first. Items returned without notification may not be properly identified and may result in delays in addressing your concern and/or processing your refund.
Not all items are eligible for refunds. Please see our refund policy for more.