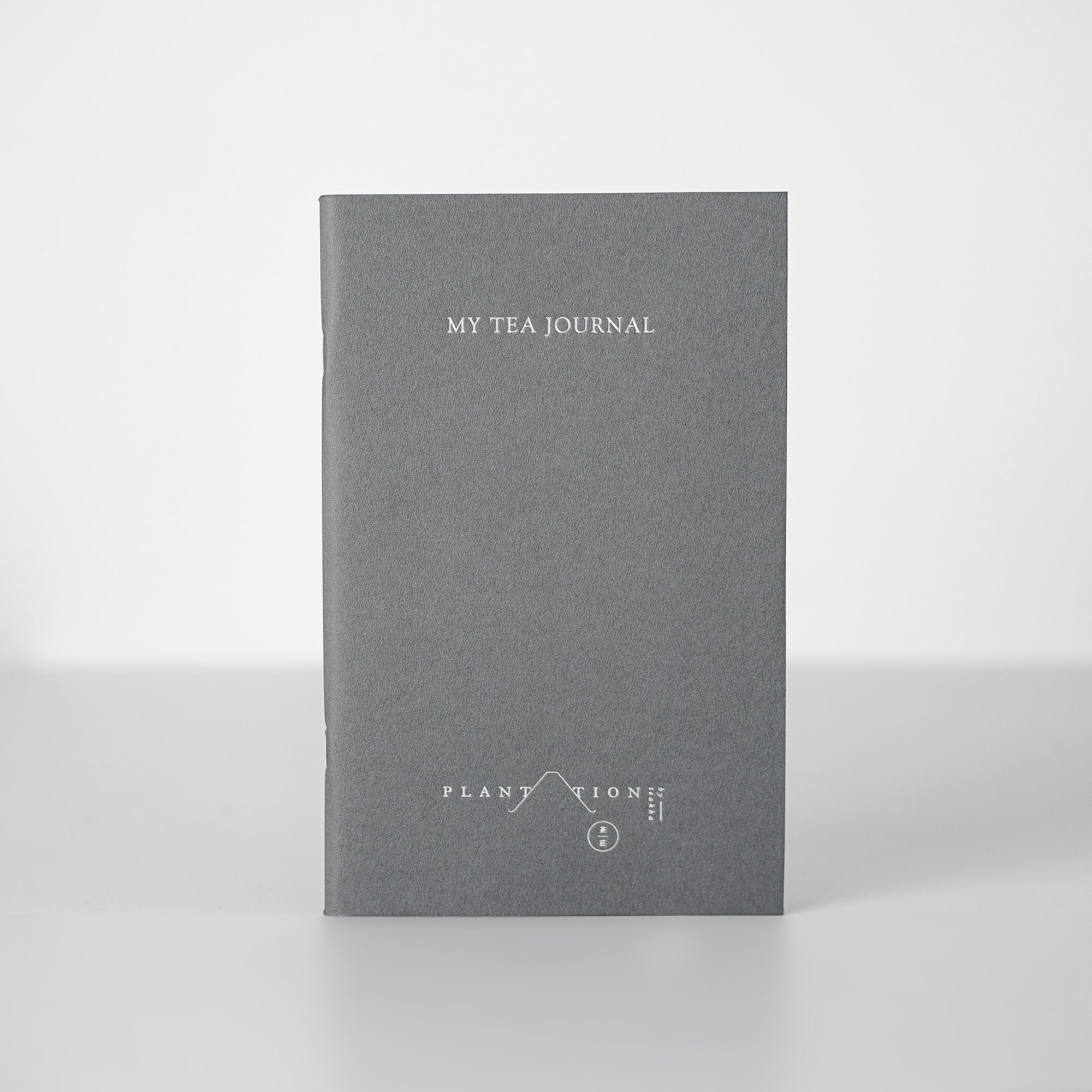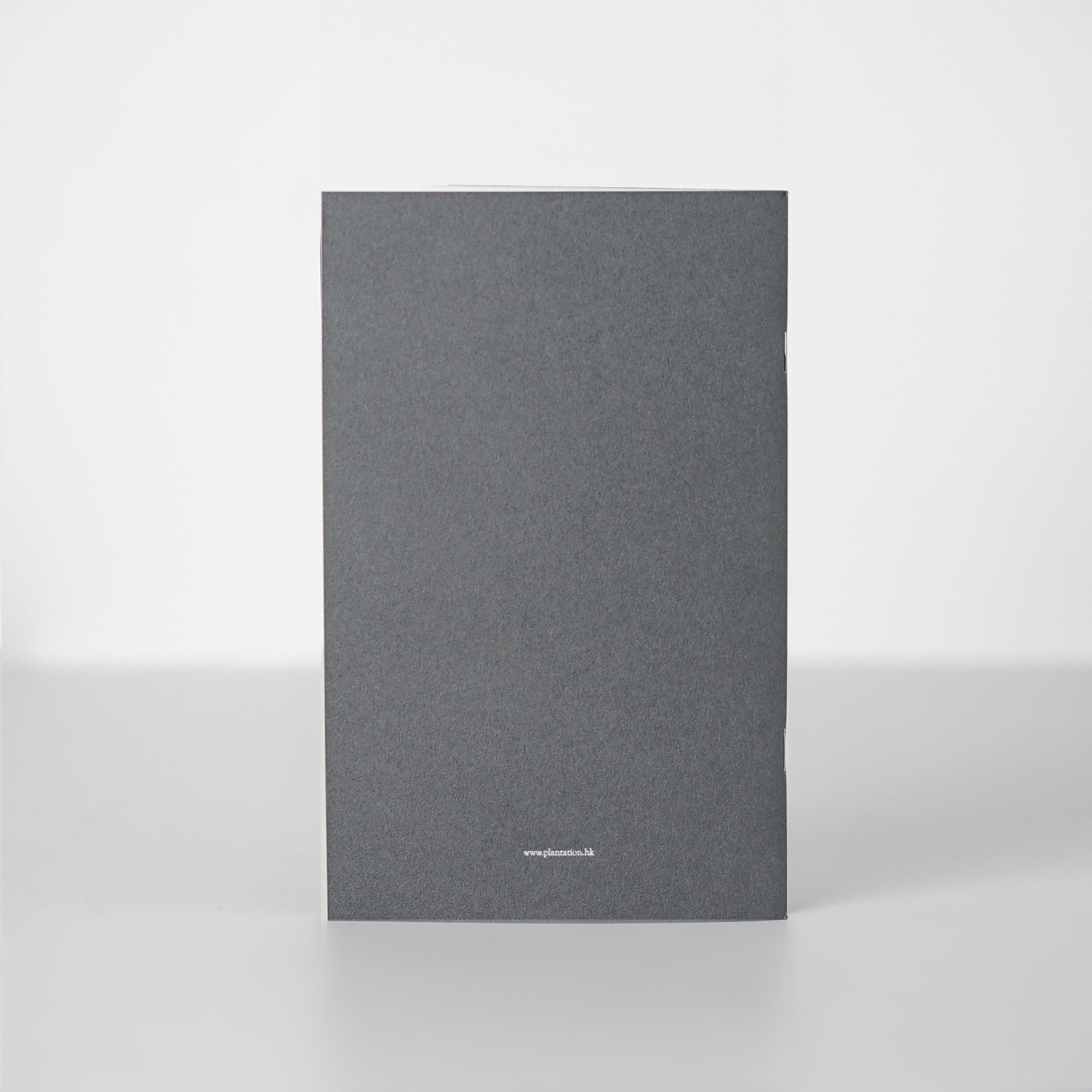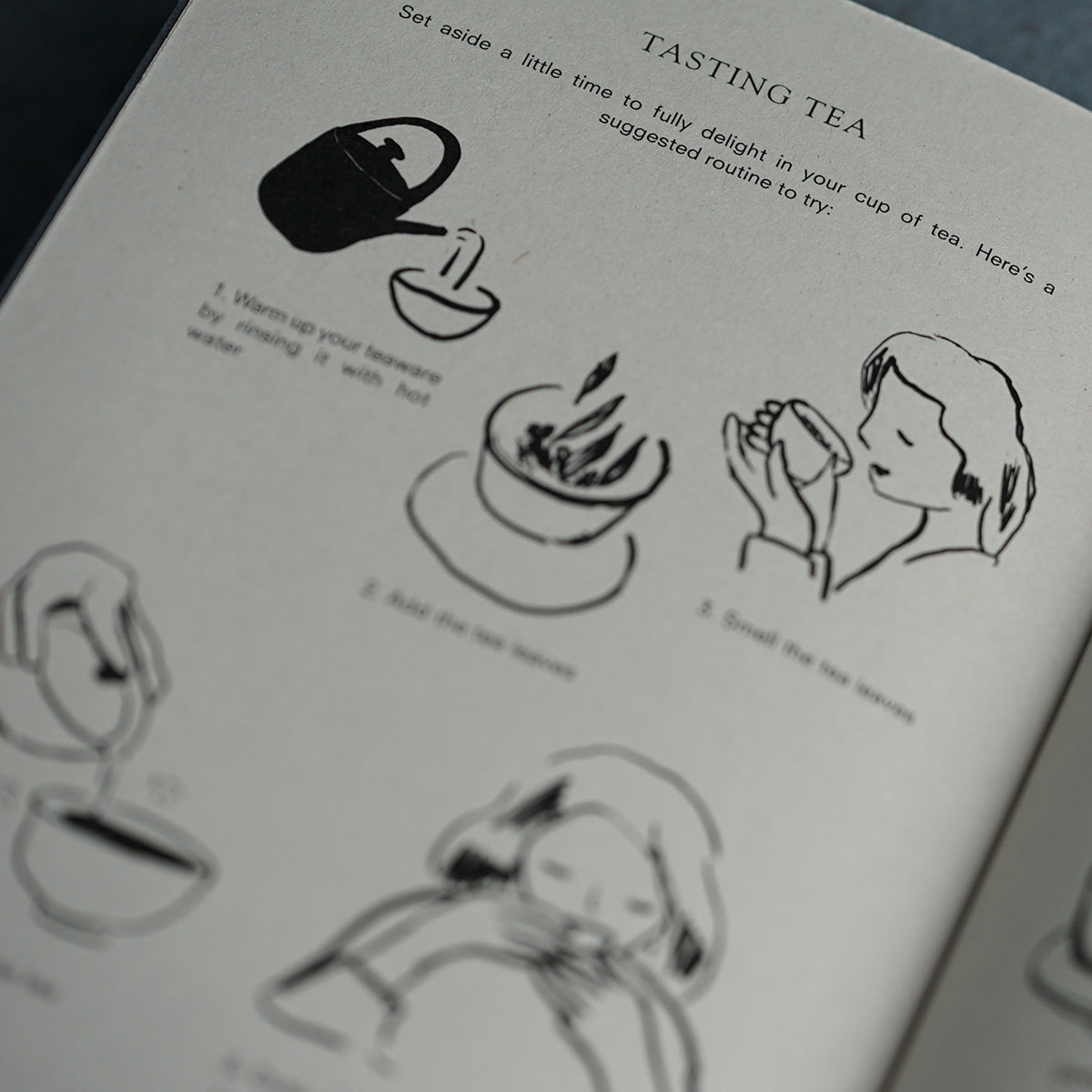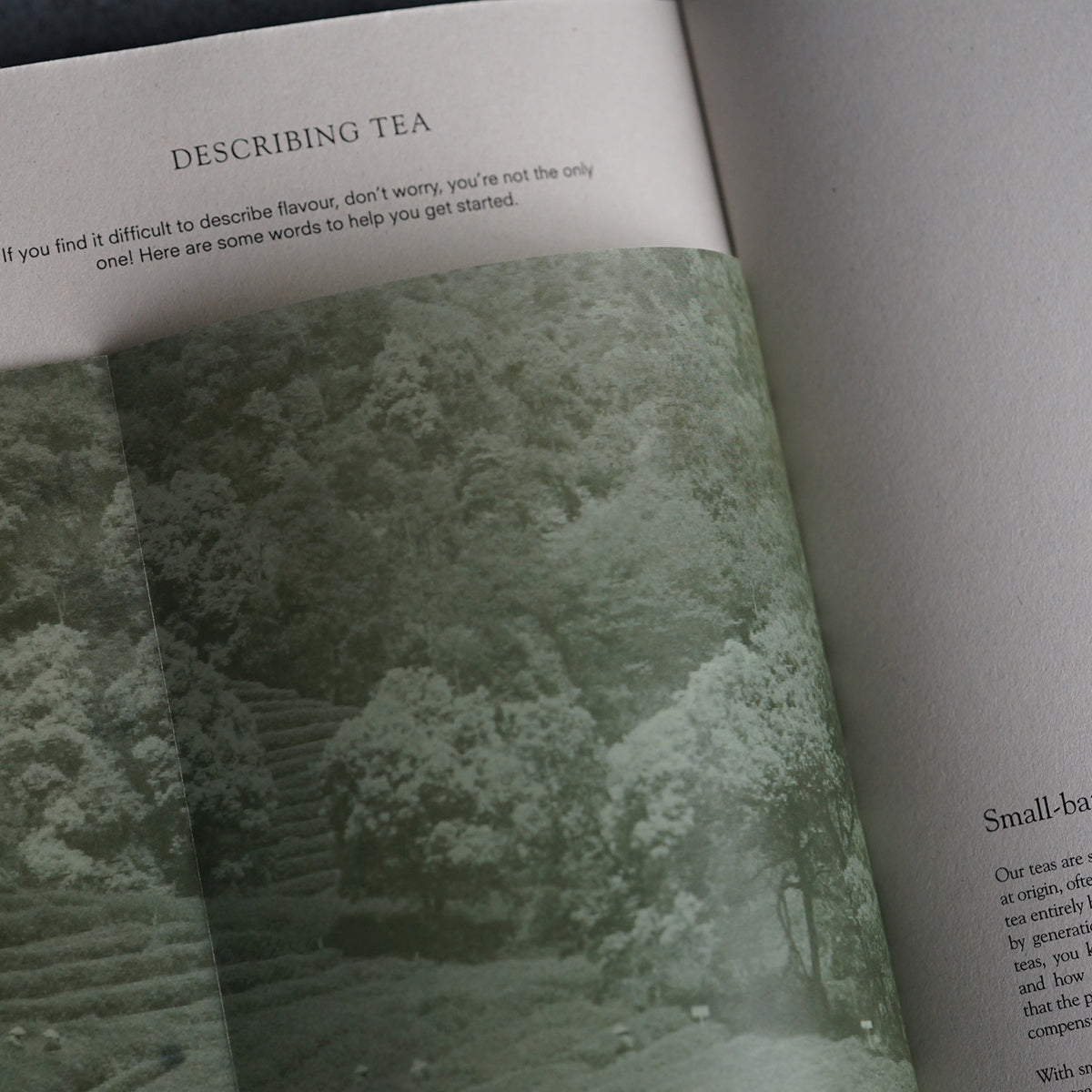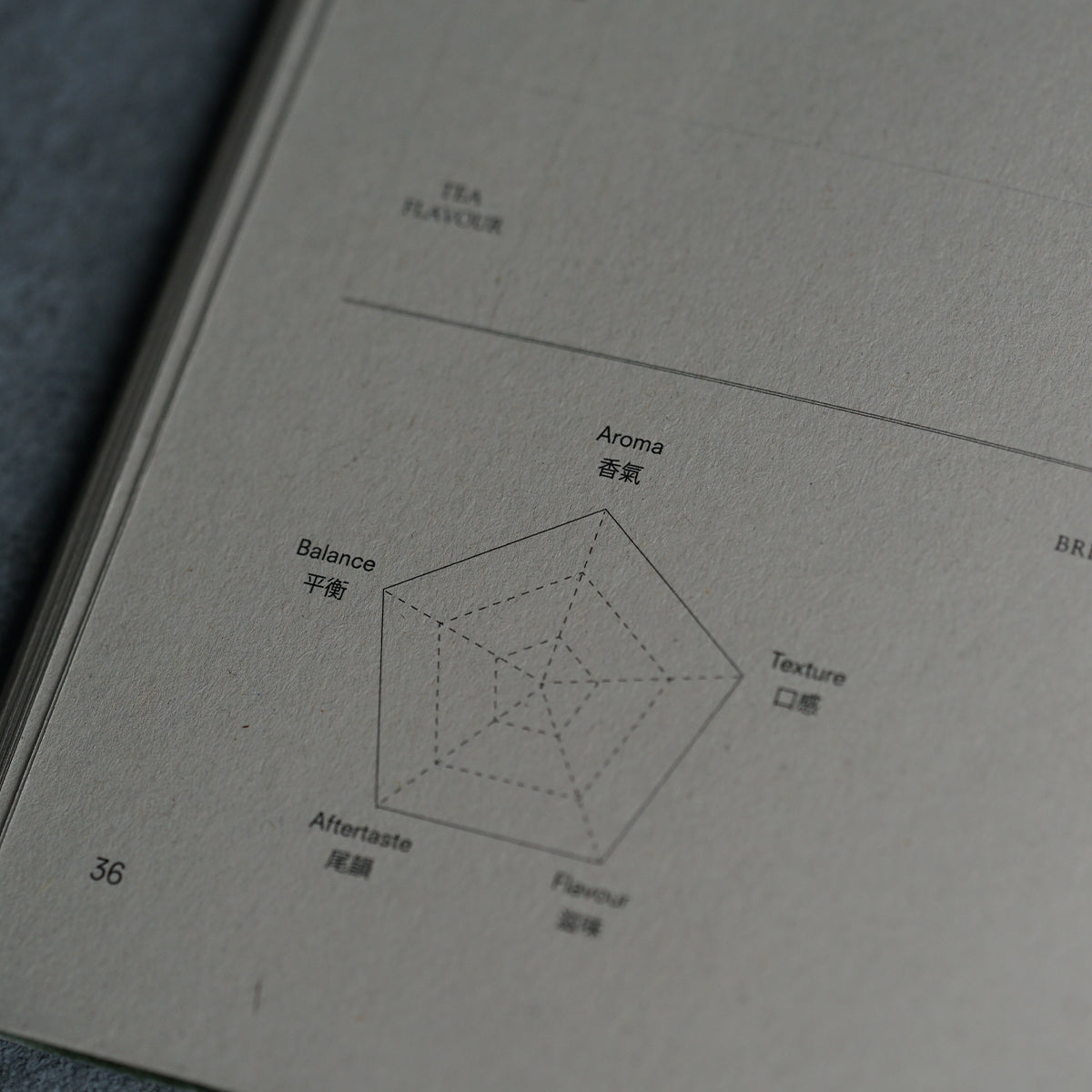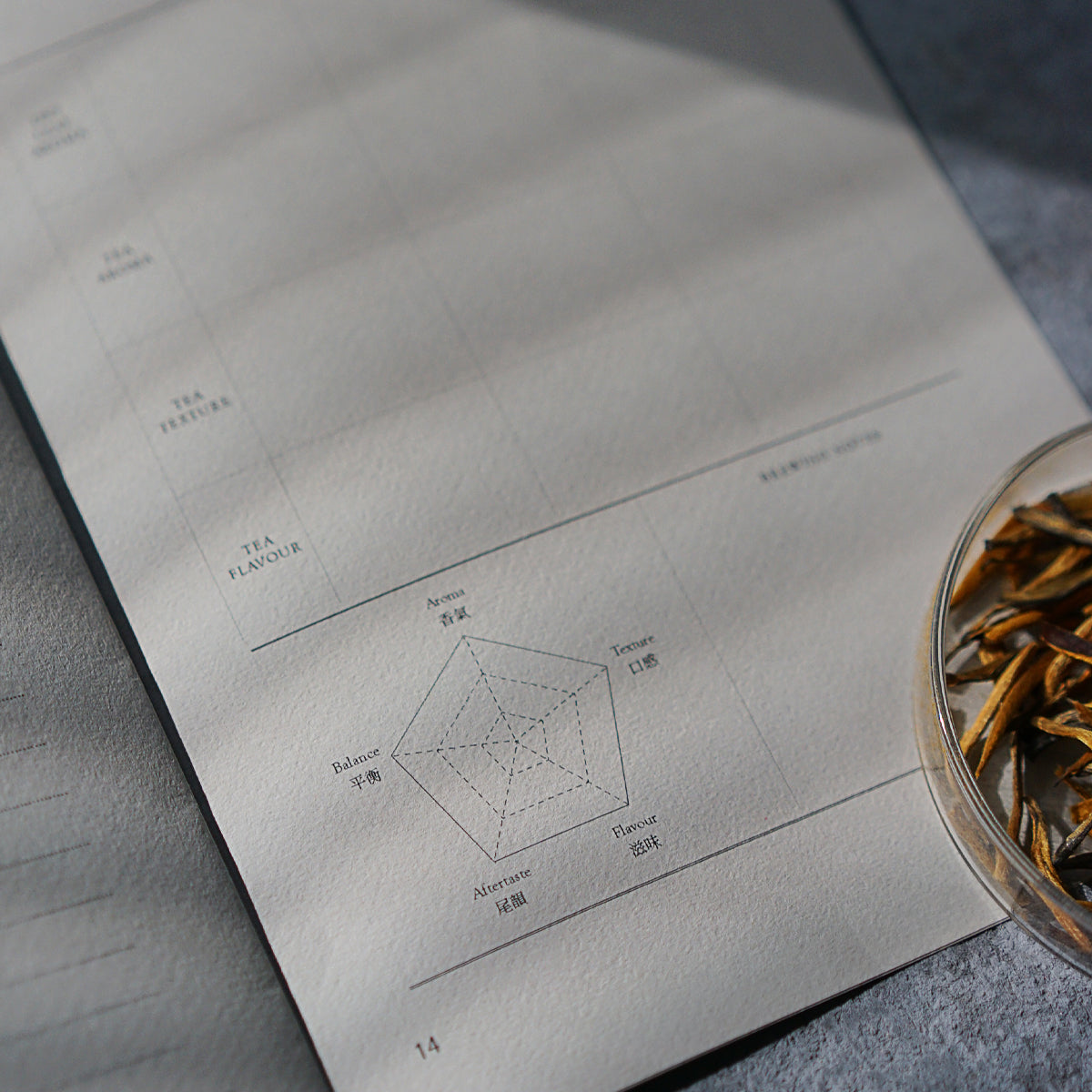 Tea Tasting Journal | 茶日誌

This journal provides a helpful structure for documenting your journey with tea.

With this journal, you can record and remember all the wonderful tea experiences you have, wherever you go in the world. Taking notes when you try a new tea is a great way to train your taste buds to pick up more complex flavour nuances over time.

As well as tasting templates, this journal also includes some basic information to help you understand the world of tea, brewing tips to help you get the most flavour from your leaves, and some tasting vocabulary to help you describe your experience.

Get this journal FREE when you subscribe to our teaCLUB!

A few notes on design:
We designed this journal to add more visual and textural sensory elements to your tea session. The paper we used was carefully chosen to represent the values we care about: beauty, nature, sustainability and sensory experiences. When you unfold this journal, it engages the senses of sight and touch, helping you connect with yourself in the present moment.

The cover is made of SAGAN GA paper that has a mineral feel to it, reminiscent of sandstone. The paper is part of a TAKEO GA (GREEN AID) series that uses paper manufactured in an environmentally respectful way, made with forestry certificated materials, recycled materials and chlorine-free bleached pulp.

The pages are made of TABLO paper with an opaque quality that gives it a newspapery feel. It is made of 35% recycled paper from an FSC certified Japanese paper manufacturer.


Journal Specs:
Size: L22cm, W14cm
27 Tea tasting templates
SAGAN GA paper with saddle stitch binding
Printed in Hong Kong
Shipping
Covid update
Due to the pandemic, international delivery fees are higher than normal and we cannot deliver to some countries. Contact us at discover@plantation.hk for help.
Hong Kong delivery
Delivery is free for orders of HK$500 or more. Heavy items do not qualify for free shipping. Please allow 5-7 working days for your delivery. See our shipping policy.
International delivery
Delivery is free for orders of HK$2500 or more. All other orders have a flat delivery fee of HK$450. Heavy items do not qualify for free shipping. We aim to send orders within 5 business days of payment, and they are usually delivered within 14-60 days, depending on the destination. See our shipping policy.
Returns policy
If you would like to return an item, please contact us at discover@plantation.hk first. Items returned without notification may not be properly identified and may result in delays in addressing your concern and/or processing your refund.
Not all items are eligible for refunds. Please see our refund policy for more.