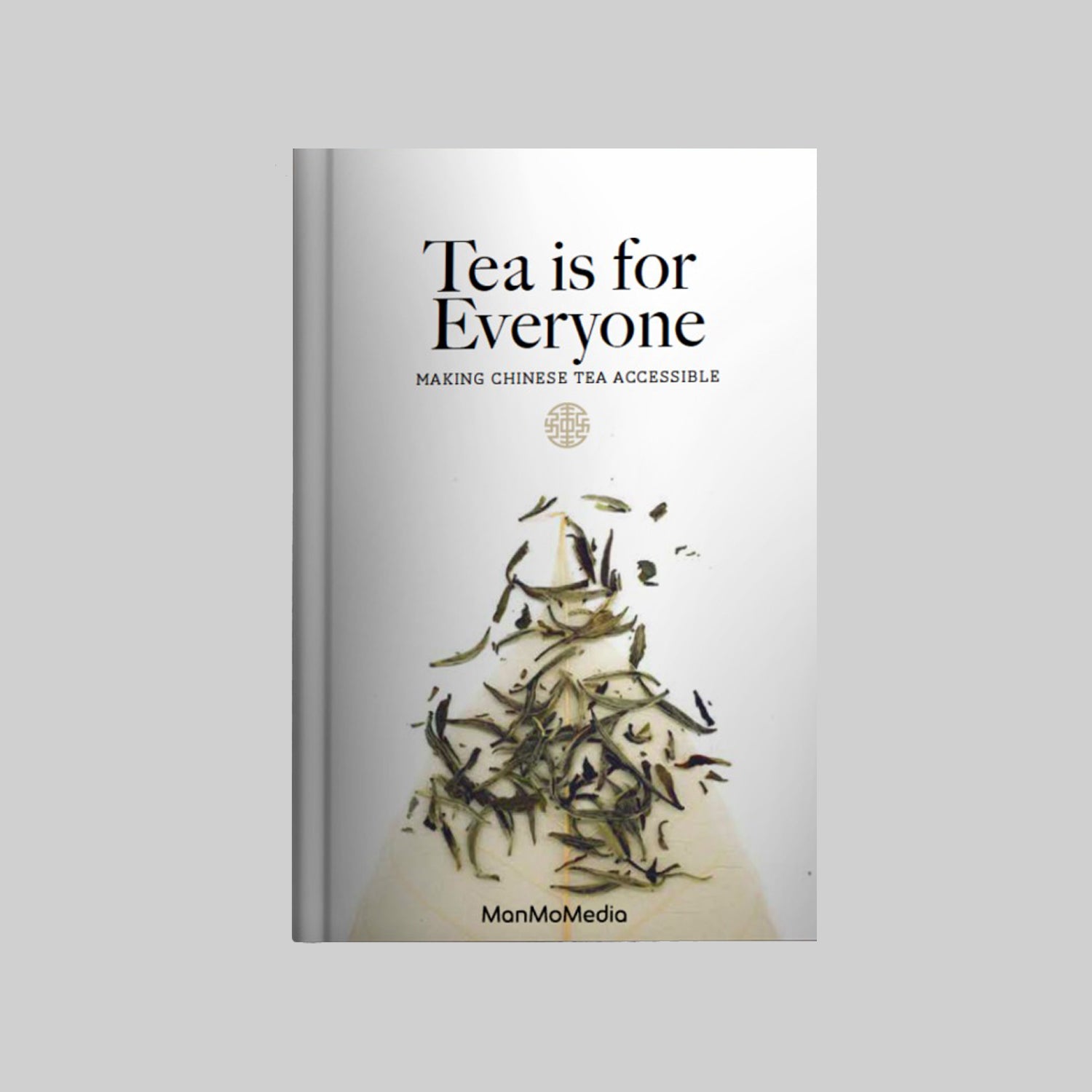 Tea is for Everyone
Published in Hong Kong, "Tea is for Everyone" by Man Mo Media is a concise yet comprehensive English guide to the vast and complicated but fascinating world of tea.
We highly recommend it for tea enthusiasts who are looking for a thorough understanding of the tea world.

"For various reasons (a very real language barrier being one), Chinese tea is treated as a niche category in the English-speaking world instead of the standard-bearer it deserves to be. We're here to change this once and for all, first by unpeeling the layers of complexity that surround the world of Chinese tea, and then by setting the record straight on some mistranslations and misconceptions that have stuck over the years.

"In this book, author Chan Sin Yan dives into everything that's relevant to Chinese tea: from the history of tea to the tea-making processes that differentiate an wulong from a green tea; from the six main types to the myriad styles of teas available; from famous Chinese tea-growing regions to the latest popular teaware; from food and tea pairing advice to seasonal tea suggestions and brewing etiquette. Readers can also glean straight from the source, as tea makers from across mainland China and Taiwan share their insights on the art and business of producing tea.

"Tea is for Everyone aims to bridge that treacherous gap between academic tea literature (much of which is not available in English) and the generic tea "guides" that don't do tea or Chinese tea any justice. This book is a comprehensive take on a vast and complicated but endlessly fascinating subject.

Tea should be for everyone, after all."
Hardcover: 128 pages
Publisher: Man Mo Media; 1st edition (October 20, 2019)
Language: English
Shipping
Covid update
Due to the pandemic, international delivery fees are higher than normal and we cannot deliver to some countries. Contact us at discover@plantation.hk for help.
Hong Kong delivery
Delivery is free for orders of HK$500 or more. Heavy items do not qualify for free shipping. Please allow 5-7 working days for your delivery. See our shipping policy.
International delivery
Delivery is free for orders of HK$2500 or more. All other orders have a flat delivery fee of HK$450. Heavy items do not qualify for free shipping. We aim to send orders within 5 business days of payment, and they are usually delivered within 14-60 days, depending on the destination. See our shipping policy.
Returns policy
If you would like to return an item, please contact us at discover@plantation.hk first. Items returned without notification may not be properly identified and may result in delays in addressing your concern and/or processing your refund.
Not all items are eligible for refunds. Please see our refund policy for more.