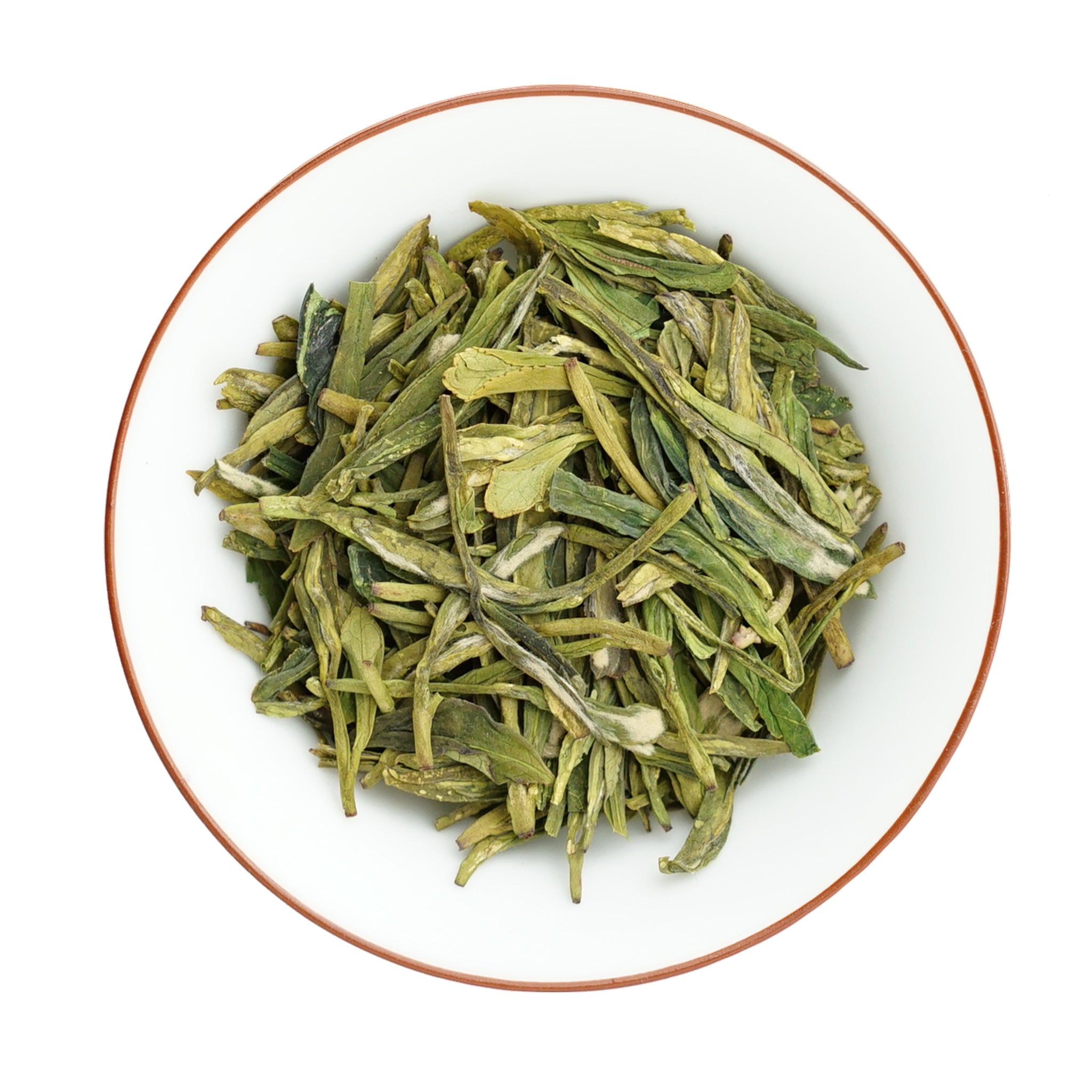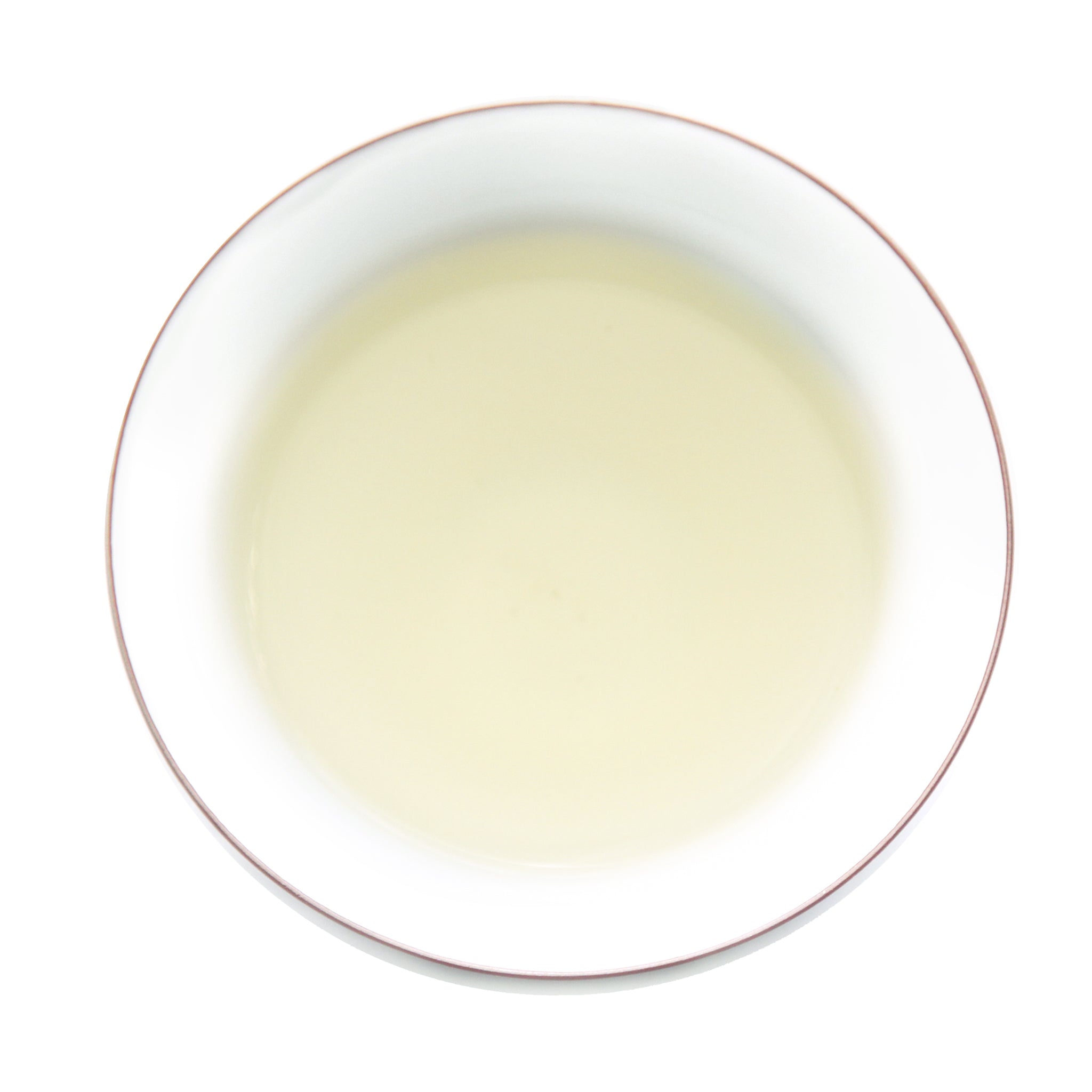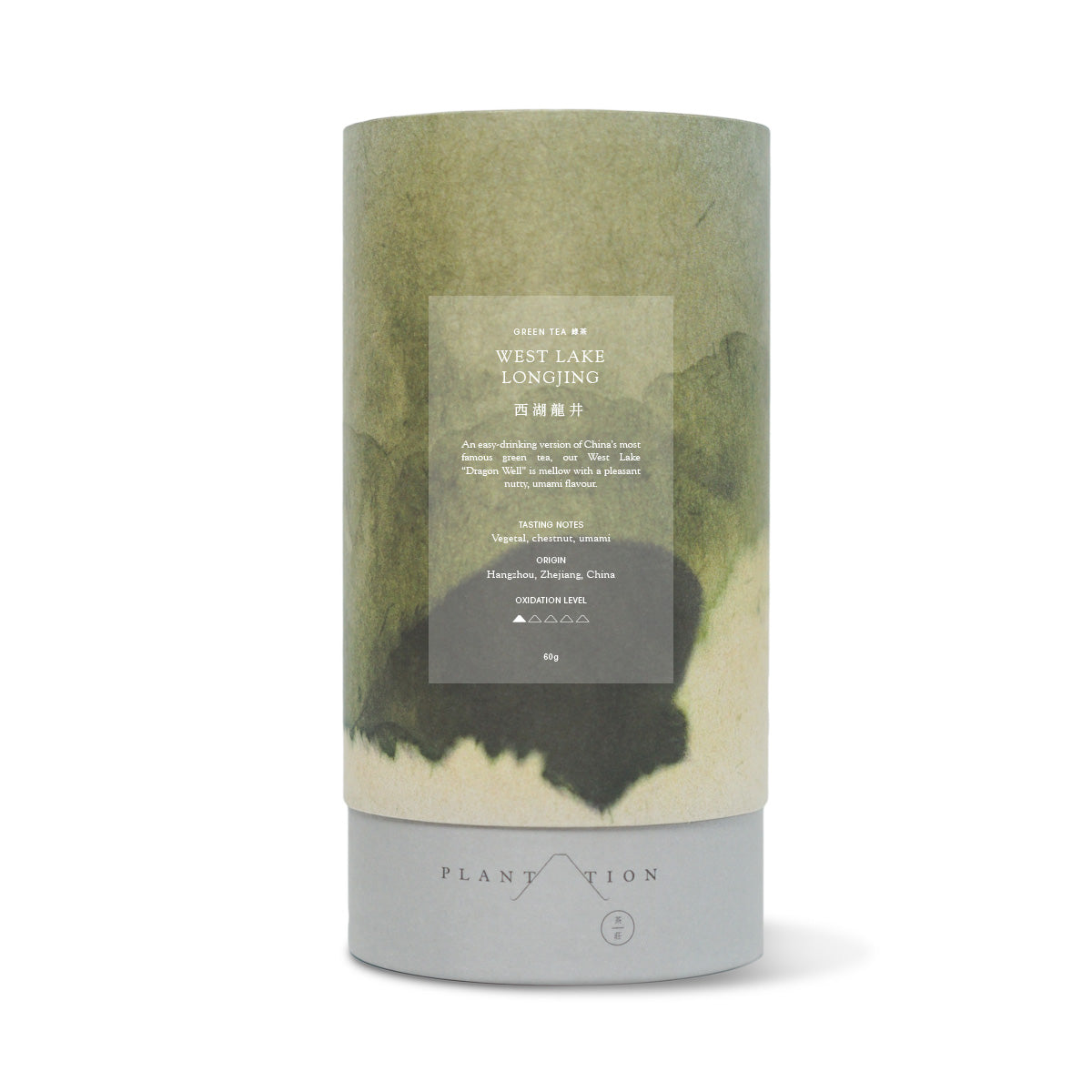 West Lake Longjing | 西湖龍井


 Tasting notes: Vegetal, chestnut, umami

 Origin: West Lake, Hangzhou, China

 Oxidation: ⦿○○○○


An easy-drinking version of China's most famous tea, our West Lake "Dragonwell" is mellow with a pleasant nutty, umami flavour.

Why we love it:

It is one of China's top ten teas with a history that goes back centuries—a tea that was immortalised in the poetry of Emperor Qianlong in the Qing dynasty.

It has a savoury, grassy flavour that transforms into a sweet aftertaste in your mouth.

Its nutty aroma comes from the kill-green process that stops oxidation, when the Tea Master pan-fires the leaves on a hot wok. He presses the leaves flat against the sides of the wok by hand, giving them a flat shape.

It's made from the second spring harvest of the year (pre-Guyu/ before the Grain Rains).

Because the plants have been explosed to more sun, the leaves are bigger and greener and the tea has a more robust flavour than Pre-Qingming Longjing.
teaCLUB members get 10% off!
Grandpa style
2g | 60ml | 80°C

Gongfu style (Gaiwan)
4g | per 100ml | 80°C | 1 min
+ 10s per steep for at least 3 steeps

Western style (Teapot)
6g | per 500ml | 85°C | 3 mins
+ 1 min per steep for at least 2 steeps

The traditional style or 'grandpa style' of brewing Longjing green tea is to simply put some leaves in a normal drinking glass, add hot water and enjoy! You can leave the glass uncovered to let the steam escape.
Shipping
Covid update
Due to the pandemic, international delivery fees are higher than normal and we cannot deliver to some countries. Contact us at discover@plantation.hk for help.
Hong Kong delivery
Delivery is free for orders of HK$500 or more. Heavy items do not qualify for free shipping. Please allow 5-7 working days for your delivery. See our shipping policy.
International delivery
Delivery is free for orders of HK$2500 or more. All other orders have a flat delivery fee of HK$450. Heavy items do not qualify for free shipping. We aim to send orders within 5 business days of payment, and they are usually delivered within 14-60 days, depending on the destination. See our shipping policy.
Returns policy
If you would like to return an item, please contact us at discover@plantation.hk first. Items returned without notification may not be properly identified and may result in delays in addressing your concern and/or processing your refund.
Not all items are eligible for refunds. Please see our refund policy for more.