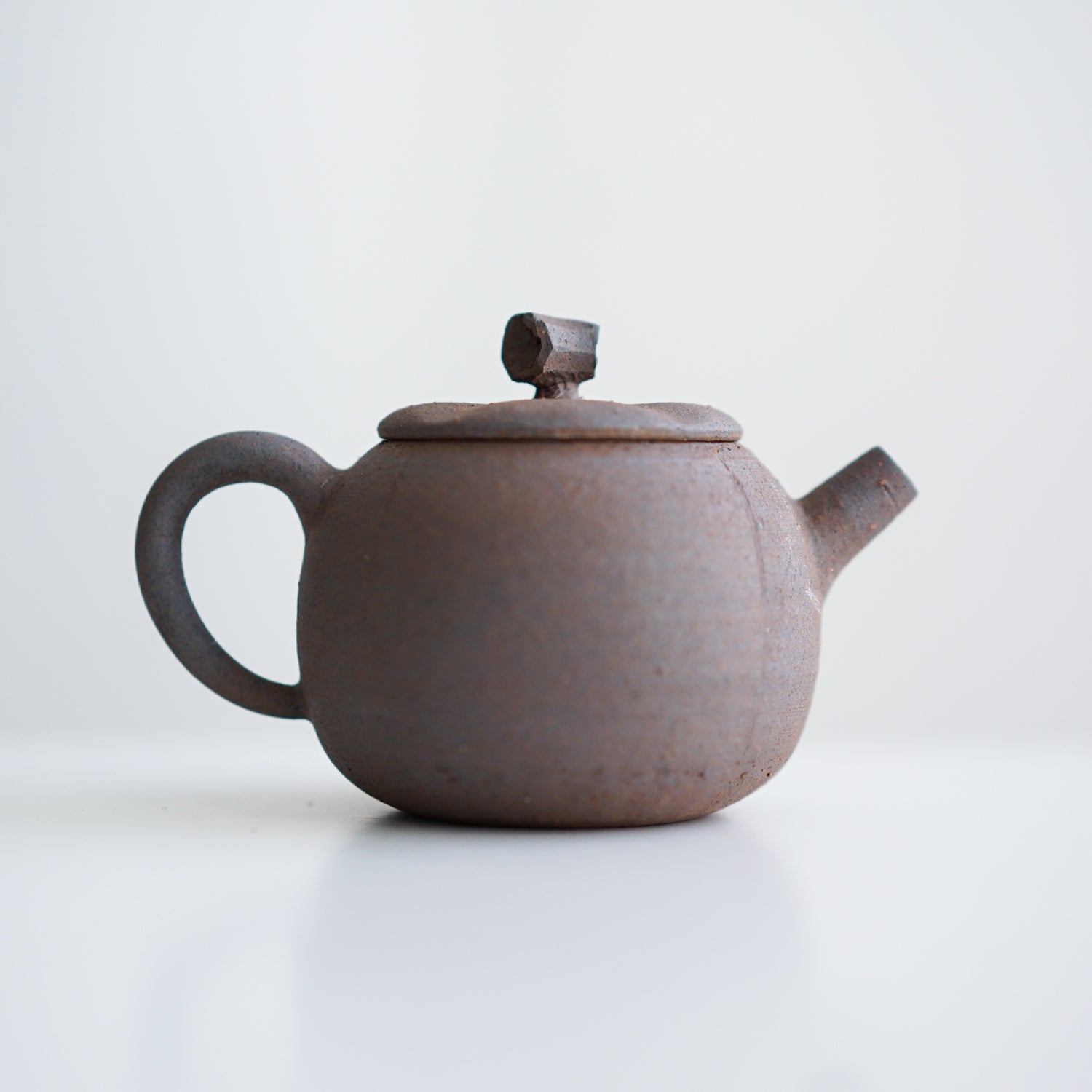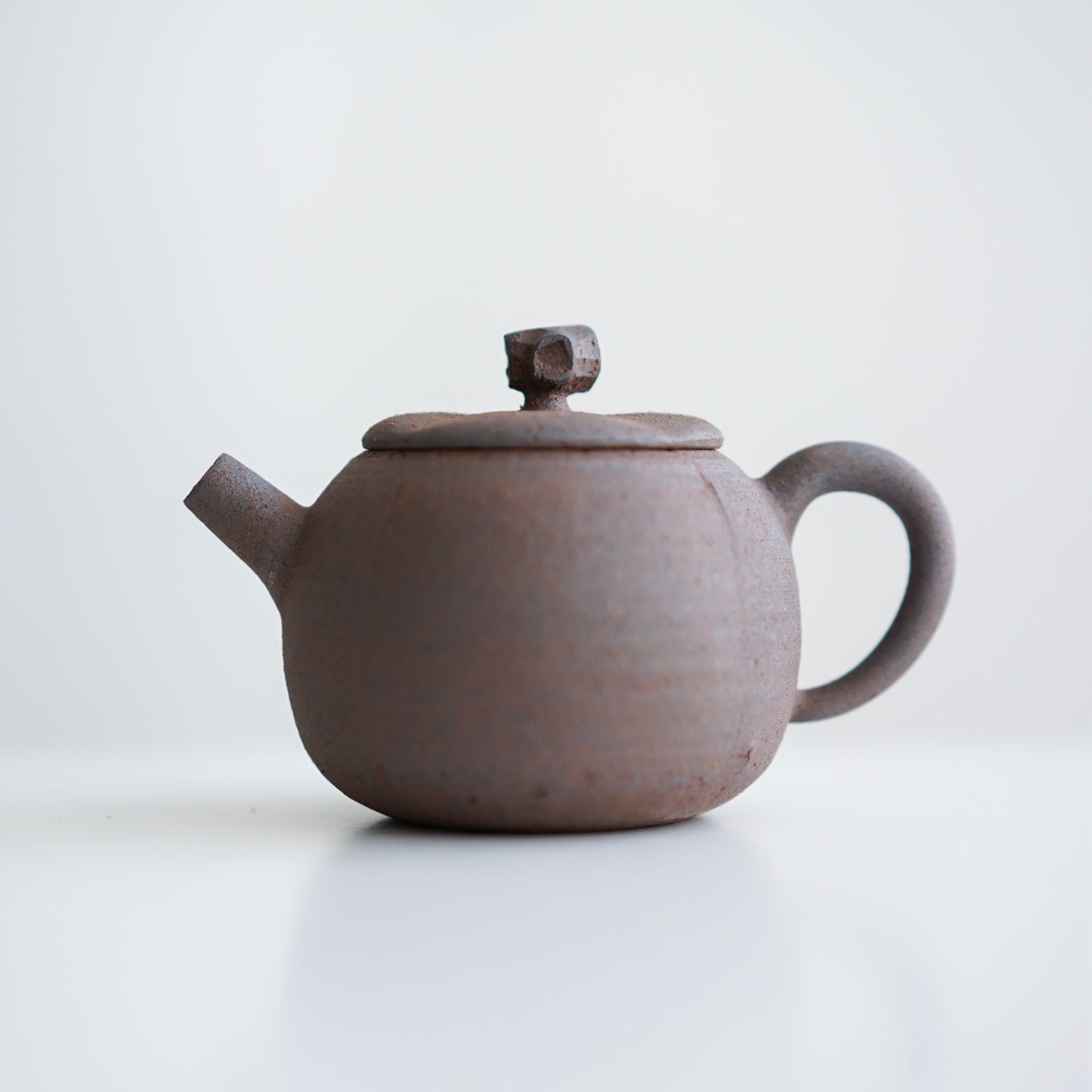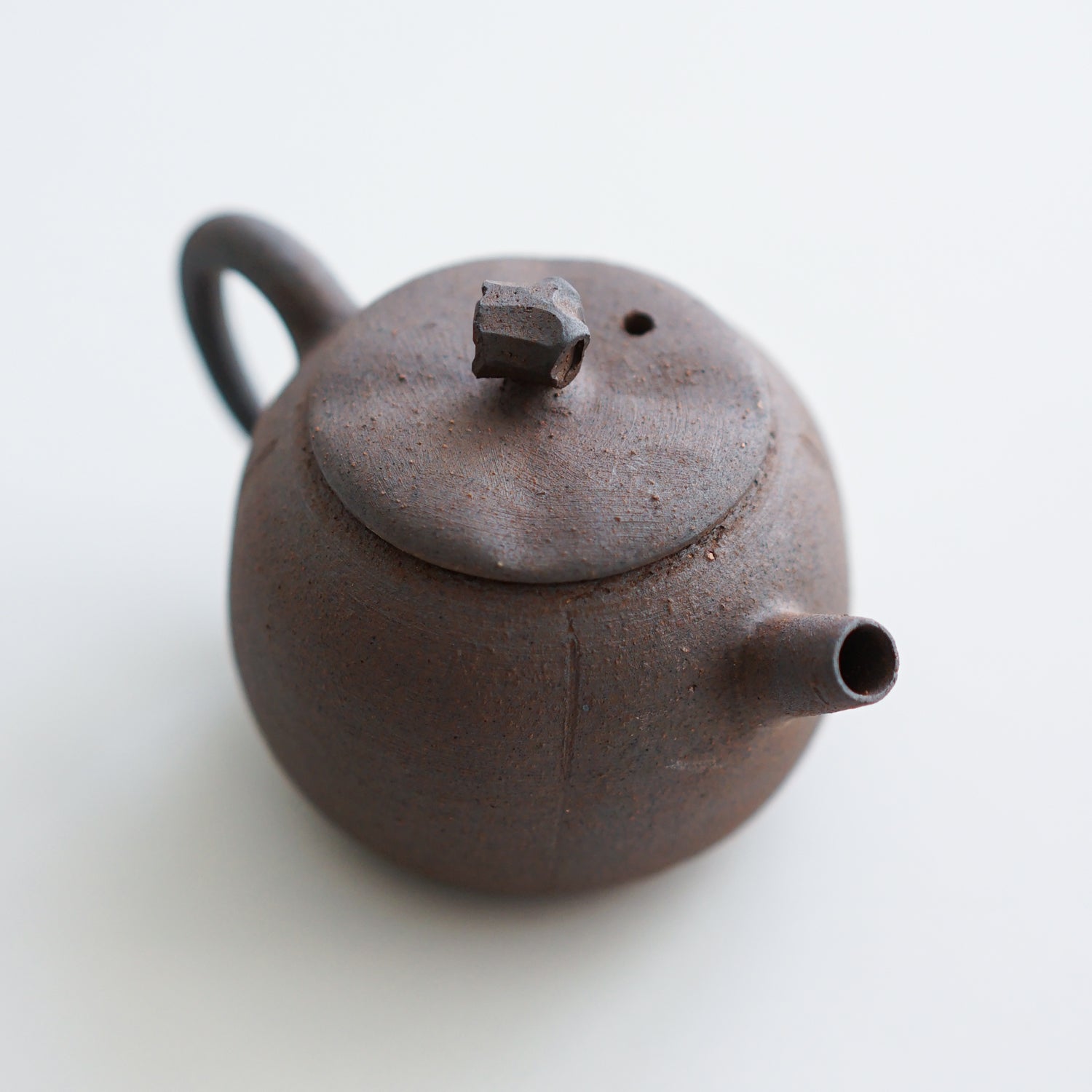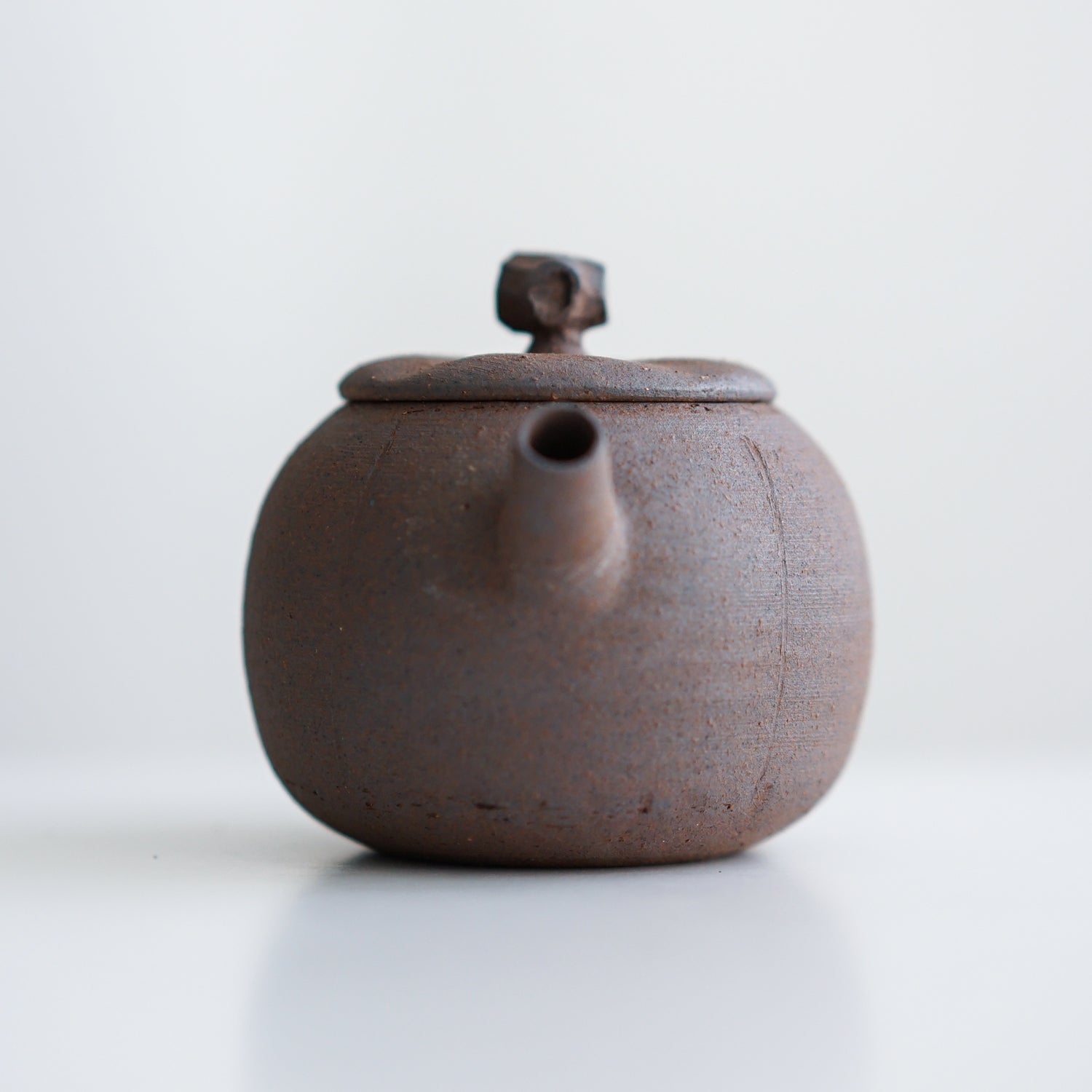 Pumpkin Clay Teapot | 手工粗陶茶壺 - 南瓜
Handmade by Jingdezhen's craftsman Huangdi ("Emperor"), this rustic coarse clay teapot shaped like a pumpkin is great for brewing roasted teas or dark oolongs.

The flavour of the tea interacts with the rough clay and over time, the clay complements and enhances the tea. That's why we recommend you train this teapot with only one type or category of tea.

With each subsequent brew, the Pumpkin Clay Teapot undergoes a stunning transformation, from a light metallic grey to a toasted brown, patterned with natural tea stains that form a unique piece of art.

Made to last, this artisanal piece gets more beautiful with use, and ages alongside you—a tea companion for life.

Dimensions: L10 x W7 x H8cm
Volume: 190ml (to the brim)
Material: Coarse clay
Origin: Jingdezhen, Jiangxi, China


Caring for your Teapot
We advise you don't wash the gaiwan with soap, as any residue may make your tea taste soapy. A microfibre cloth or melamine sponge works well to remove stains. 
Shipping
Covid update
Due to the pandemic, international shipping fees are higher than normal and we can't deliver to some countries. Contact us at discover@plantation.hk for help.
Hong Kong delivery
Delivery is free for orders of HK$500 or more. Heavy items do not qualify for free shipping. Please allow 5-7 working days for your delivery. See our shipping policy.
International delivery
Delivery is free for orders of HK$2500 or more. All other orders have a flat delivery fee of HK$450. Heavy items do not qualify for free shipping. We aim to send orders within 7 business days of payment, and they are usually delivered within 14-60 days, depending on the destination. See our shipping policy.
Returns policy
If you would like to return an item, please contact us at discover@plantation.hk first. Items returned without notification may not be properly identified and may result in delays in addressing your concern and/or processing your refund.
Not all items are eligible for refunds. Please see our refund policy for more.