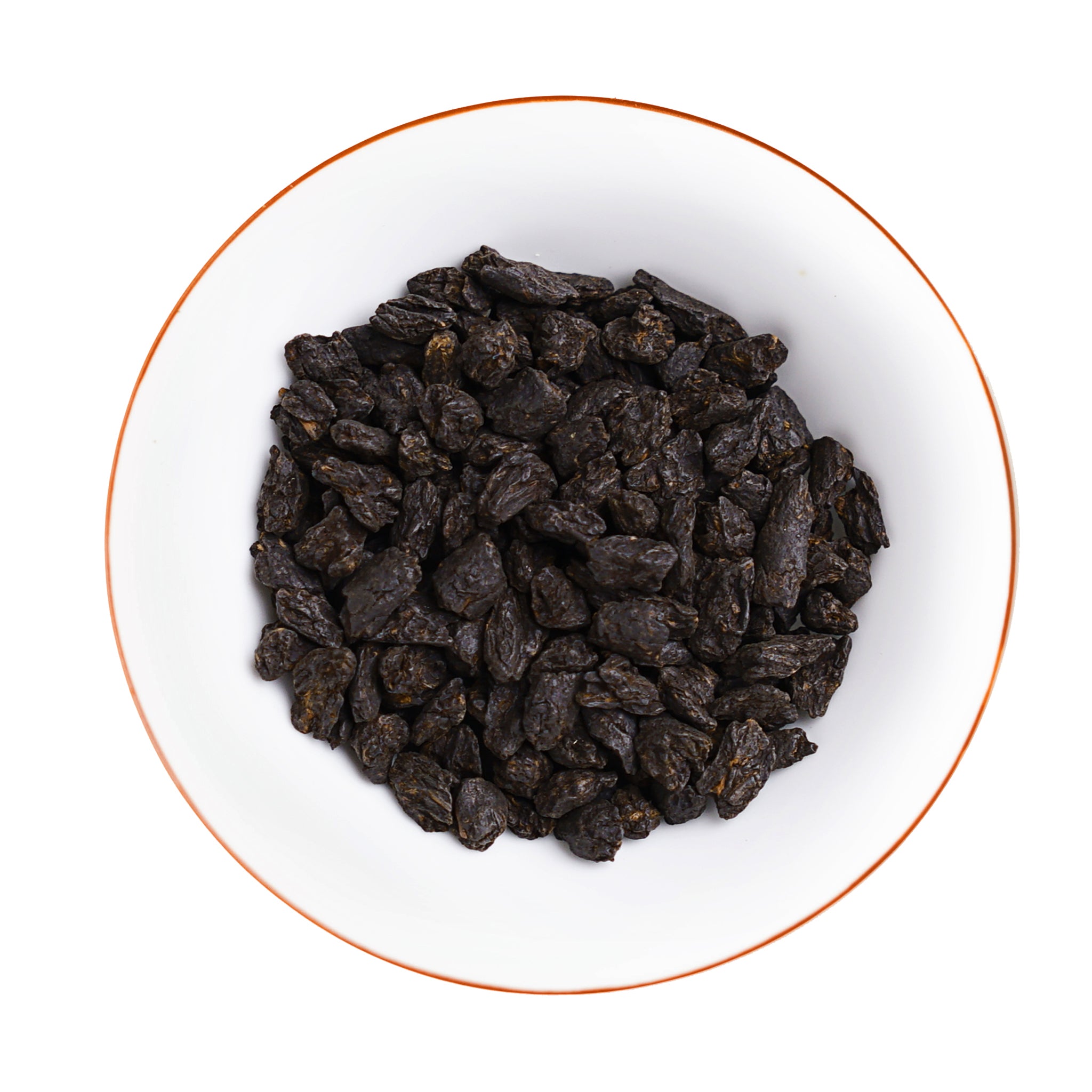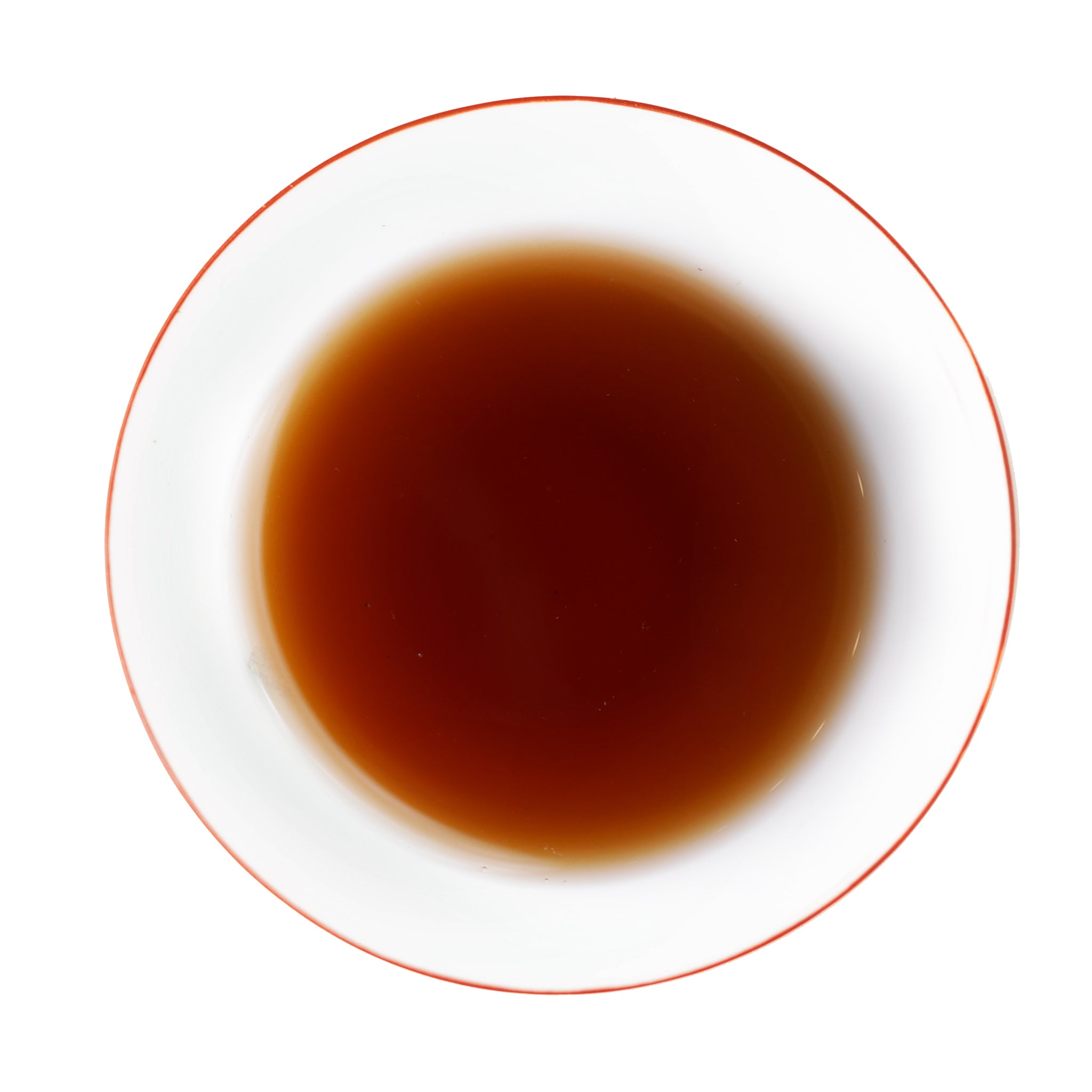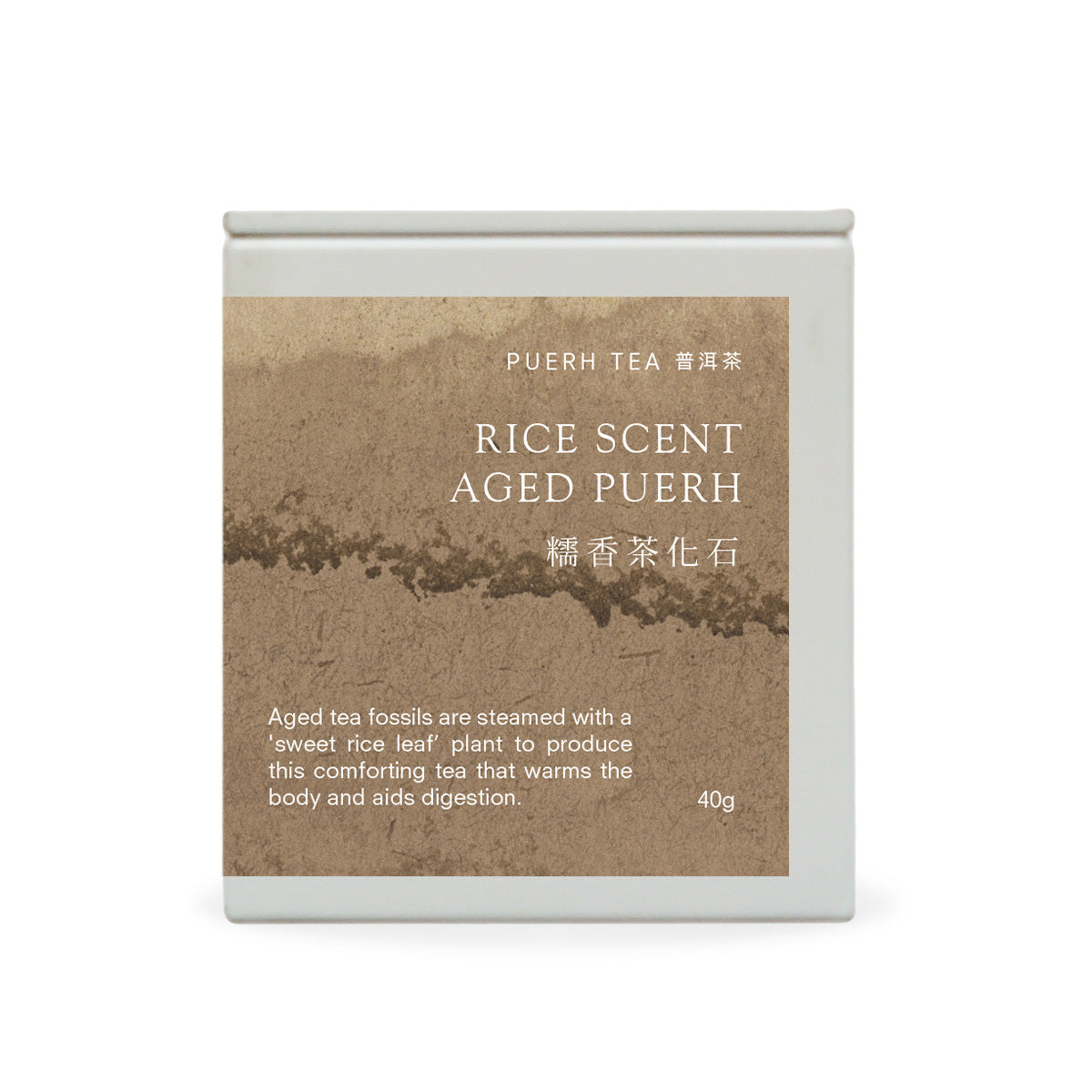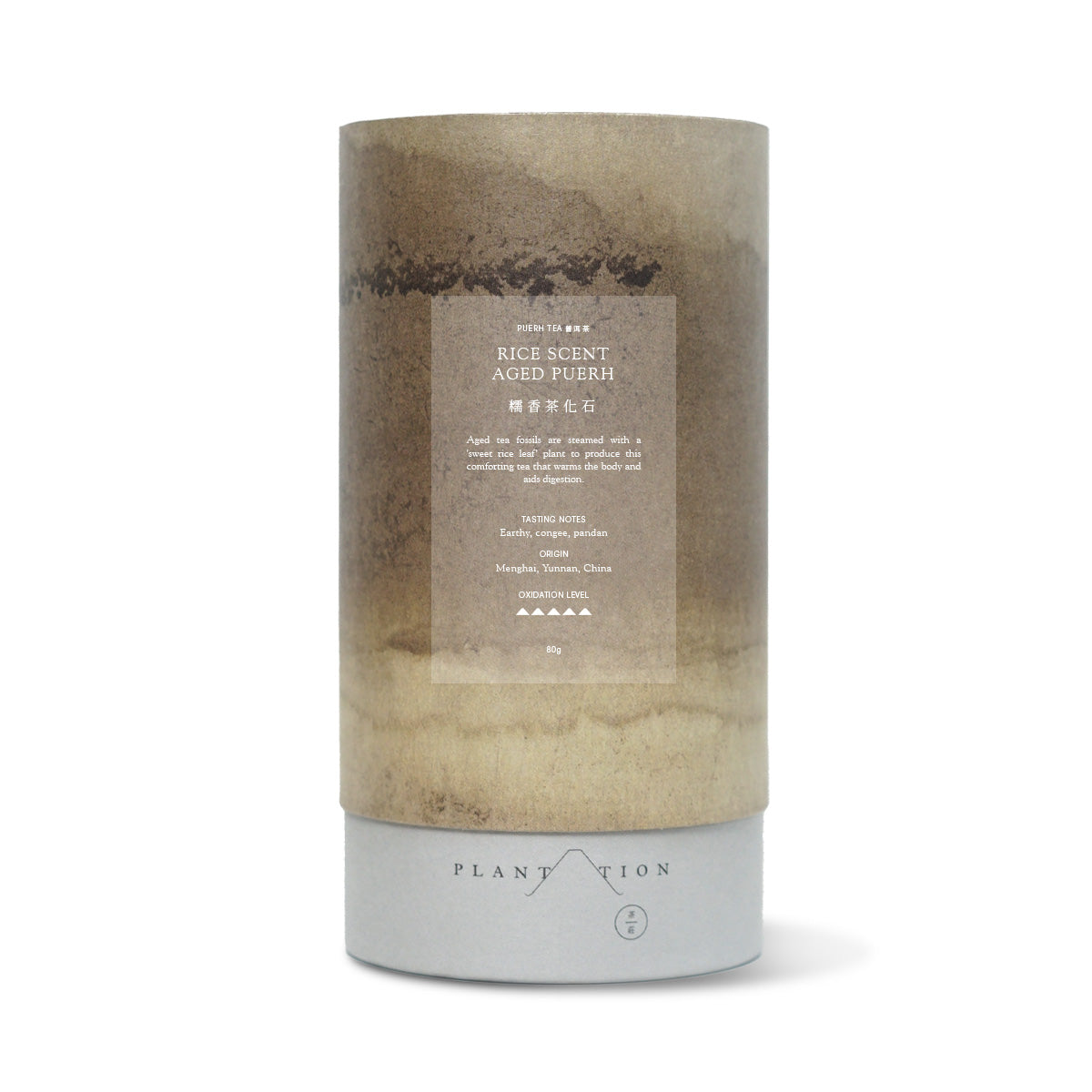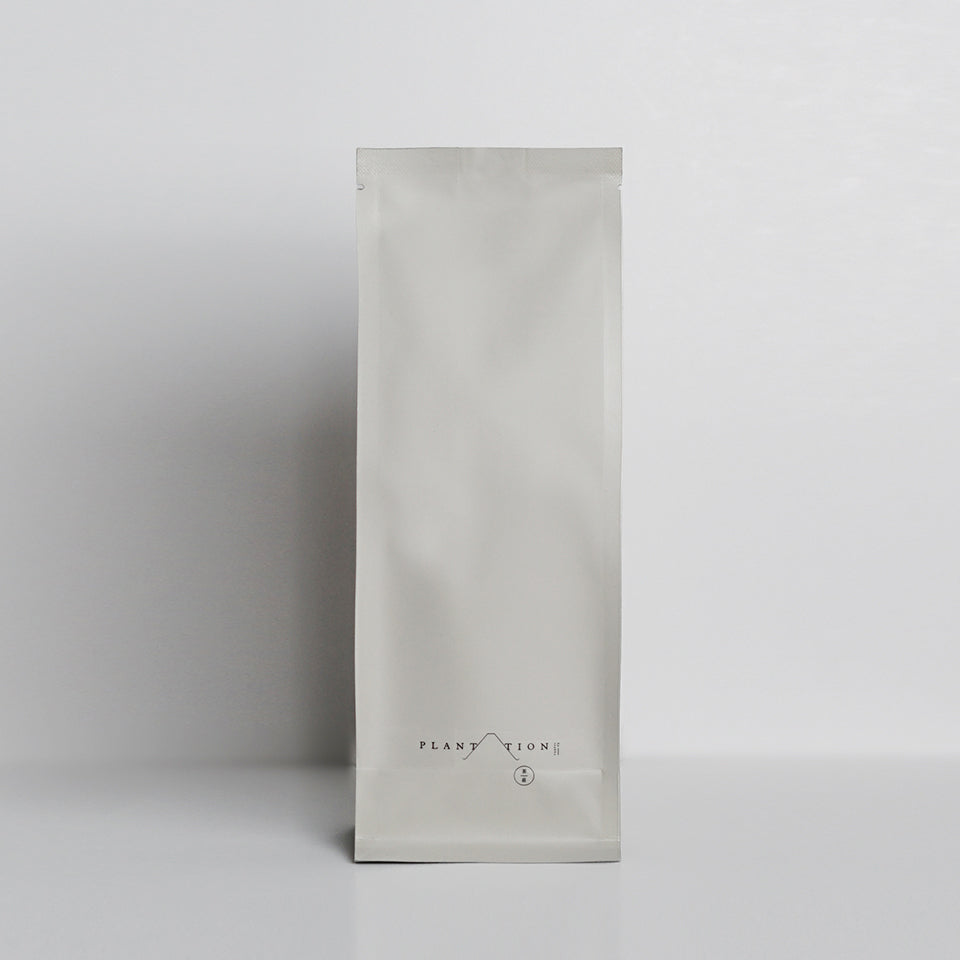 Rice Scent Aged Puerh |  糯香茶化石



 Tasting notes: Earthy, congee, pandan

 Origin: Menghai, Yunnan, China

 Cultivar: 大葉種 (Puerh Assamica)

 Elevation: 1400m

 Oxidation: ⦿⦿⦿⦿⦿


Aged tea fossils are steamed with a 'sweet rice leaf' plant to produce this comforting tea that warms the body and aids digestion.

Why we love it:
Rice Scent Aged Puerh is a comforting, warming tea that makes you feel at home, wherever you are.

It's not as strong as most ripe Puerh, so it's a good introductory tea for those who are not used to Puerh's earthy flavour.

There's no rice in this tea. The congee aroma is made by steaming the tea fossils (老茶頭) with the leaves of a 'Sweet Rice Leaf' plant (糯米葉) that grows natively in Xishuangbanna.

It's made from 100-year old tea trees in the Menghai region of Yunnan. 

The tea fossils are a by-product of the fermentation process called wet-piling, (渥堆), where the leaves are piled in a humid room for microbes to do their work. With repeated stirring, some leaves clump together in hard "fossils", which are then cut into pellet shapes and polished.

As a fermented tea, it pairs well with heavy foods and is warming and soothing to the stomach.
What is Puerh tea?


teaCLUB members get 10% off!
Make your own gift set:
Choose any three tea tins and add a gift box to your order!
Gongfu style (Gaiwan)
6g | per 100ml | 98°C | 1 min
+10s per steep for at least 5 steeps

Western style (Teapot)
3g | per 100ml | 98°C | 3 mins
+1 min per steep for at least 3 steeps

You can use boiling water with this tea, as the leaves are clumped tightly in pebbles that don't unfurl. It is also resilient to over-steeping and doesn't get bitter. In fact, the longer you steep it the sweeter it gets!

These are just guidelines. As we always say, it's best to experiment with a range of temperatures and leaf-to-water ratios to understand the tea and your own taste preferences.
Shipping
Covid update
Due to the pandemic, international delivery fees are higher than normal and we cannot deliver to some countries. Contact us at discover@plantation.hk for help.
Hong Kong delivery
Delivery is free for orders of HK$500 or more. Heavy items do not qualify for free shipping. Please allow 5-7 working days for your delivery. See our shipping policy.
International delivery
Delivery is free for orders of HK$2500 or more. All other orders have a flat delivery fee of HK$450. Heavy items do not qualify for free shipping. We aim to send orders within 5 business days of payment, and they are usually delivered within 14-60 days, depending on the destination. See our shipping policy.
Returns policy
If you would like to return an item, please contact us at discover@plantation.hk first. Items returned without notification may not be properly identified and may result in delays in addressing your concern and/or processing your refund.
Not all items are eligible for refunds. Please see our refund policy for more.