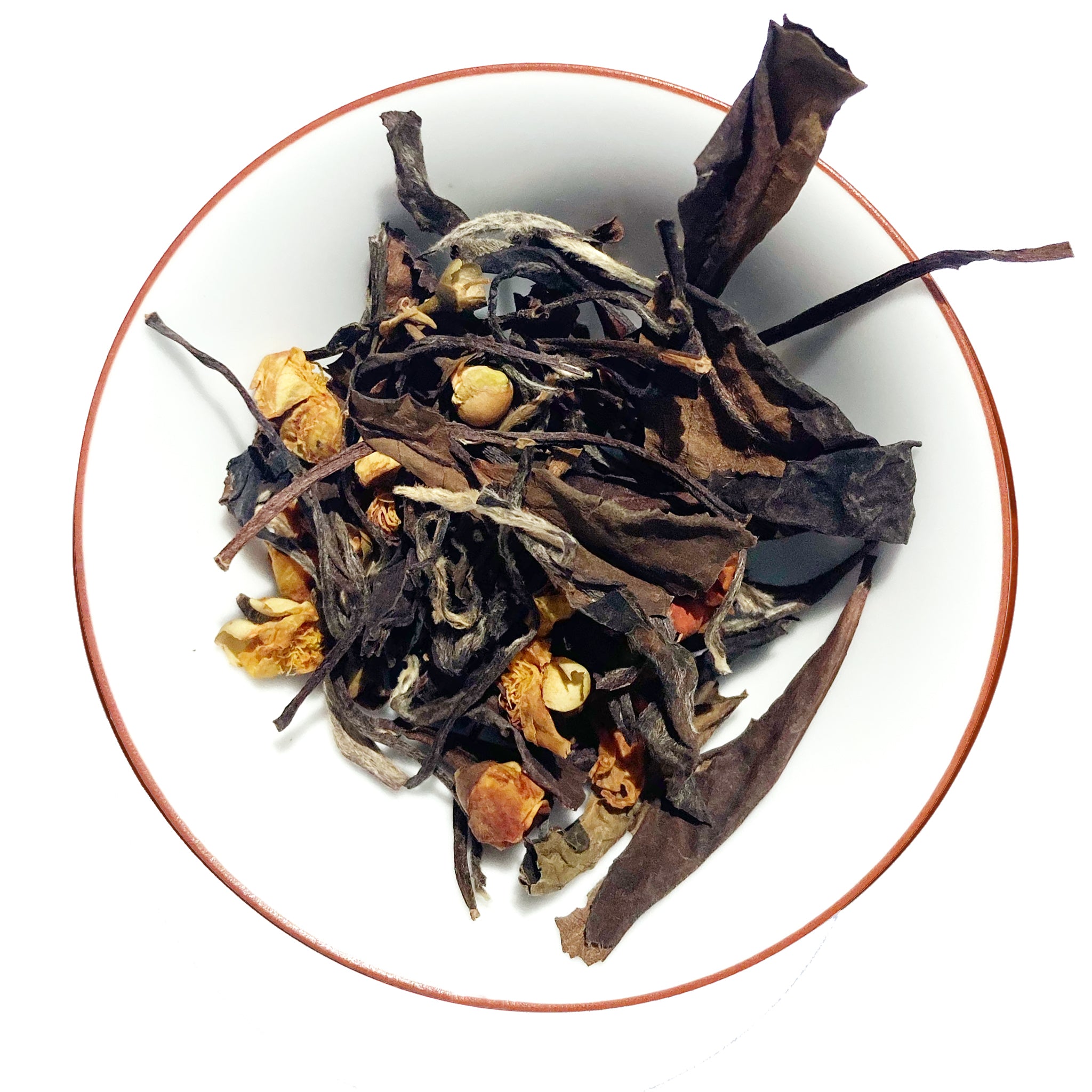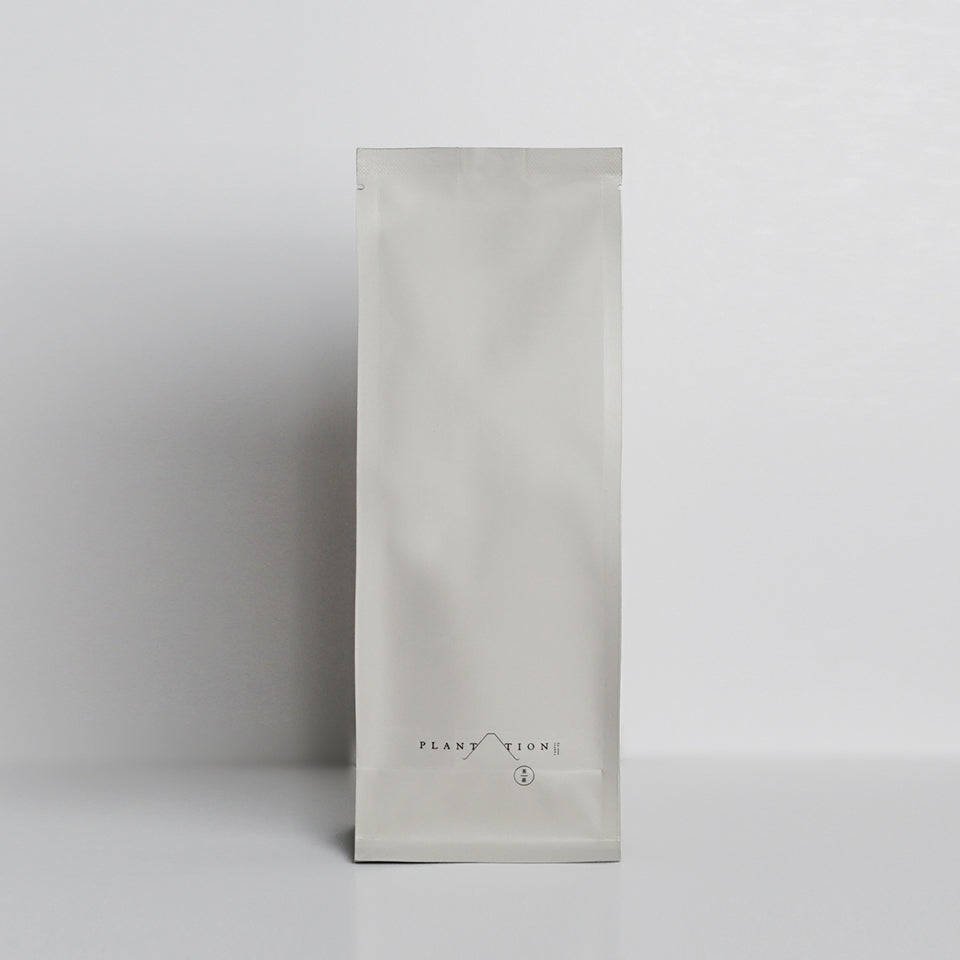 Camellia Blossom White Tea
Camellia Blossom White Tea | 山茶花貢眉白茶


 Tasting notes: Herbaceous, sweet, dried apricot

 Ingredients: Camellia blossom, gong mei white tea

White tea origin: Fuding, Fujian, China

Blossoms origin: Assam, India


This is a unique blend of Gong Mei White Tea with blossoms from the Camellia sinensis tea plant itself. The flowers enhance the fruitiness of the white tea, giving it a balanced sweet flavour—the perfect refresher at any time of the day, hot or cold-brewed!

What is Gone Mei White Tea?
Gong Mei (貢眉) is the third grade of white tea (after Silver Needle 白毫銀針 and White Peony 白牡丹), comprising mostly large leaves with a few thin buds. This Gong Mei is aged a year already, and its autumn-brown leaves yield an amber liquor with an earthy, forest-y flavour and a sweet aftertaste.

We source our Camellia Blossoms from a small cooperative in Assam, India. The cooperative helps sustain the livelihood of a group of local tea farmers, each with their own small organic tea garden. The flowers are gently hand picked and lightly dried in the sun.

The Camellia sinensis tea plant blossoms for 2 months every year, in autumn. Its white and orange flowers are known for their high polyphenolic content, providing anti-inflammatory, anti-bacterial, anti-viral, and cholesterol-lowering effects. Brewed on their own, the flowers yield a bright orange liquor with a mellow, fruity taste and subtle sweetness.

Gongfu style (Gaiwan)
6g | per 100ml | 95°C | 45s
+15s per steep for at least 5 steeps

Western style (Teapot)
3g | per 100ml | 90-95°C | 3 mins
+1 min per steep for at least 3 steeps

Cold brew
10g | 1L | Room temp/refrigerated | 6

These are just guidelines. As we always say, it's best to experiment with a range of temperatures and leaf-to-water ratios to understand the tea and your own taste preferences.
Camellia Blossom White Tea
Shipping
Covid update
Due to the pandemic, international delivery fees are higher than normal and we cannot deliver to some countries. Contact us at discover@plantation.hk for help.
Hong Kong delivery
Delivery is free for orders of HK$500 or more. Heavy items do not qualify for free shipping. Please allow 5-7 working days for your delivery. See our shipping policy.
International delivery
Delivery is free for orders of HK$2500 or more. All other orders have a flat delivery fee of HK$450. Heavy items do not qualify for free shipping. We aim to send orders within 5 business days of payment, and they are usually delivered within 14-60 days, depending on the destination. See our shipping policy.
Returns policy
If you would like to return an item, please contact us at discover@plantation.hk first. Items returned without notification may not be properly identified and may result in delays in addressing your concern and/or processing your refund.
Not all items are eligible for refunds. Please see our refund policy for more.