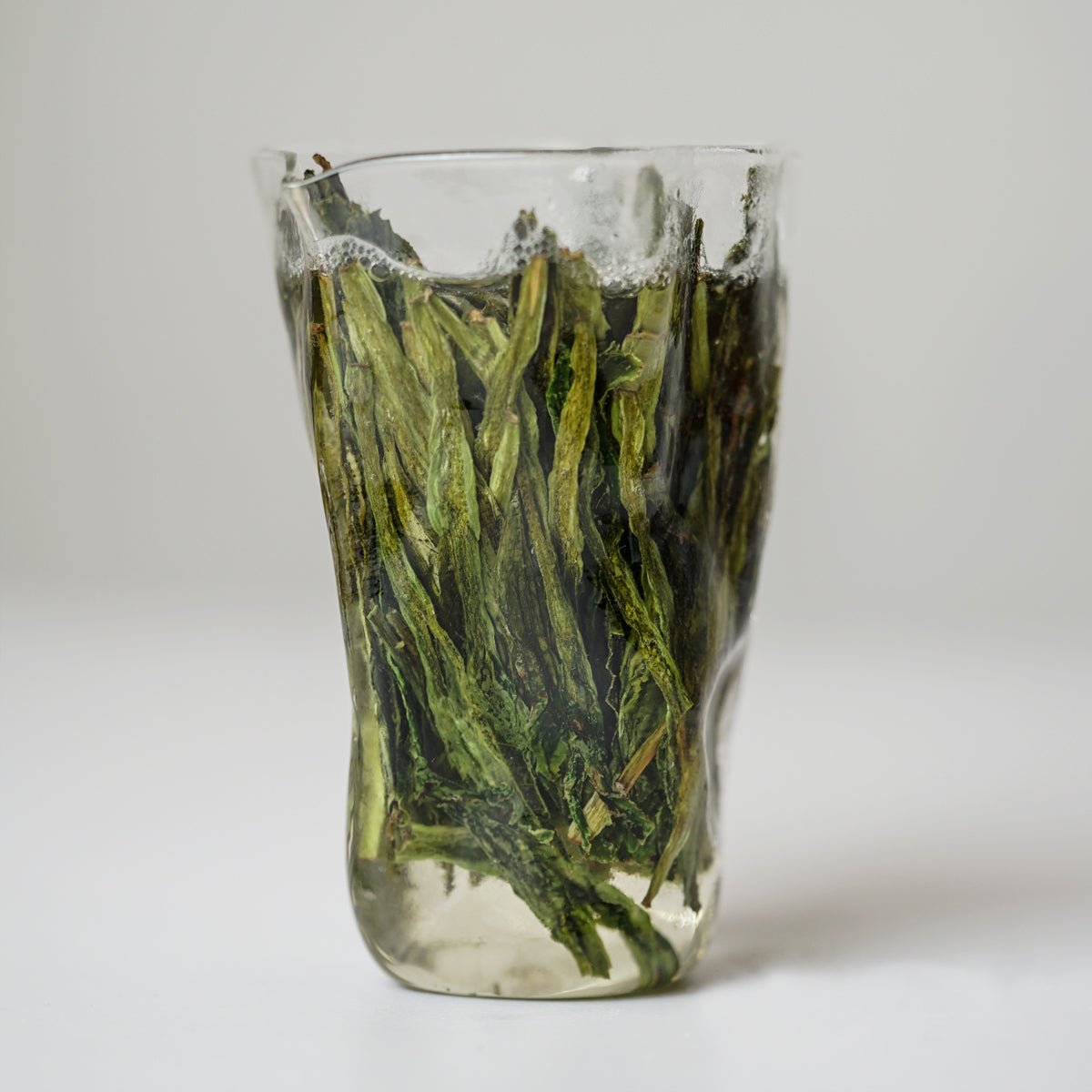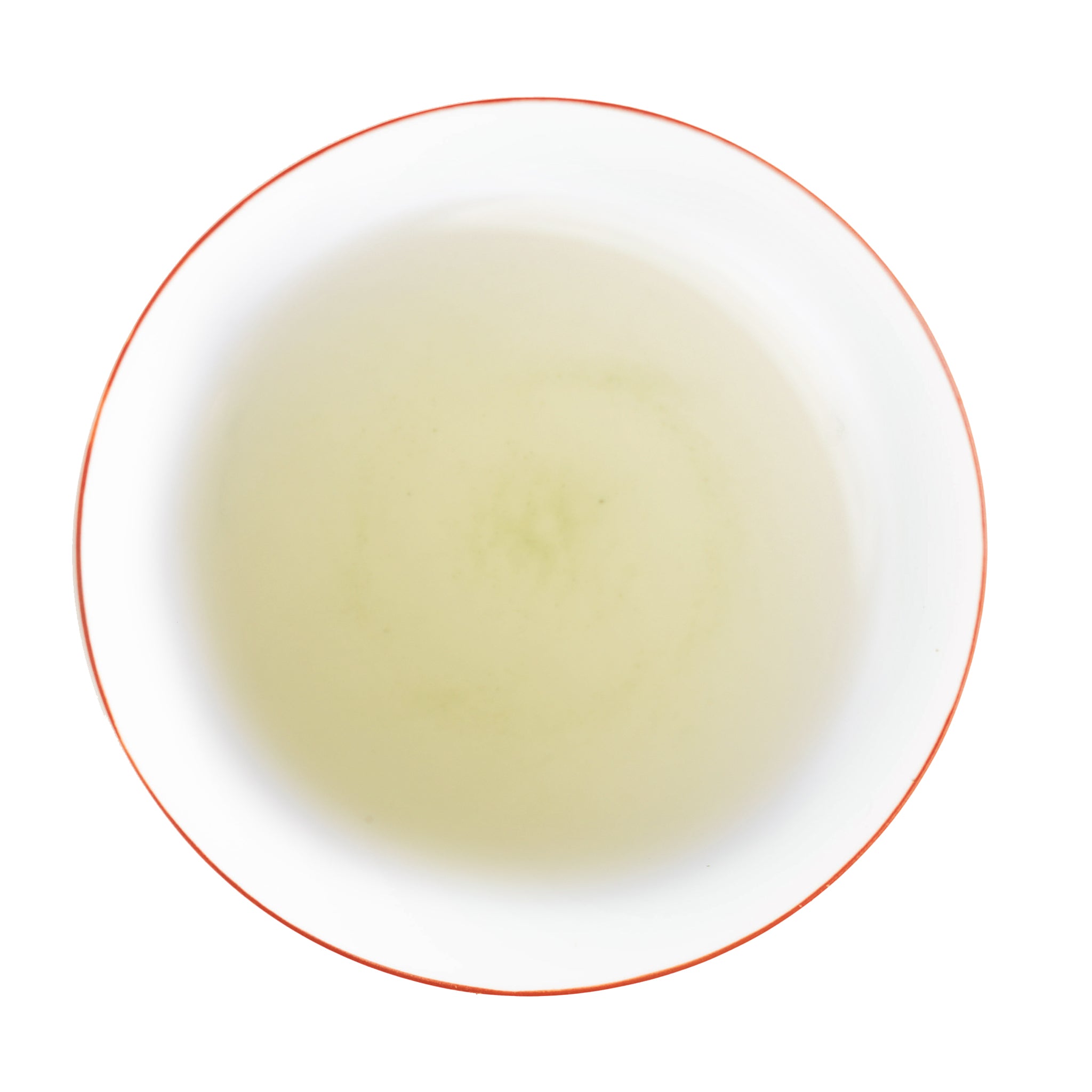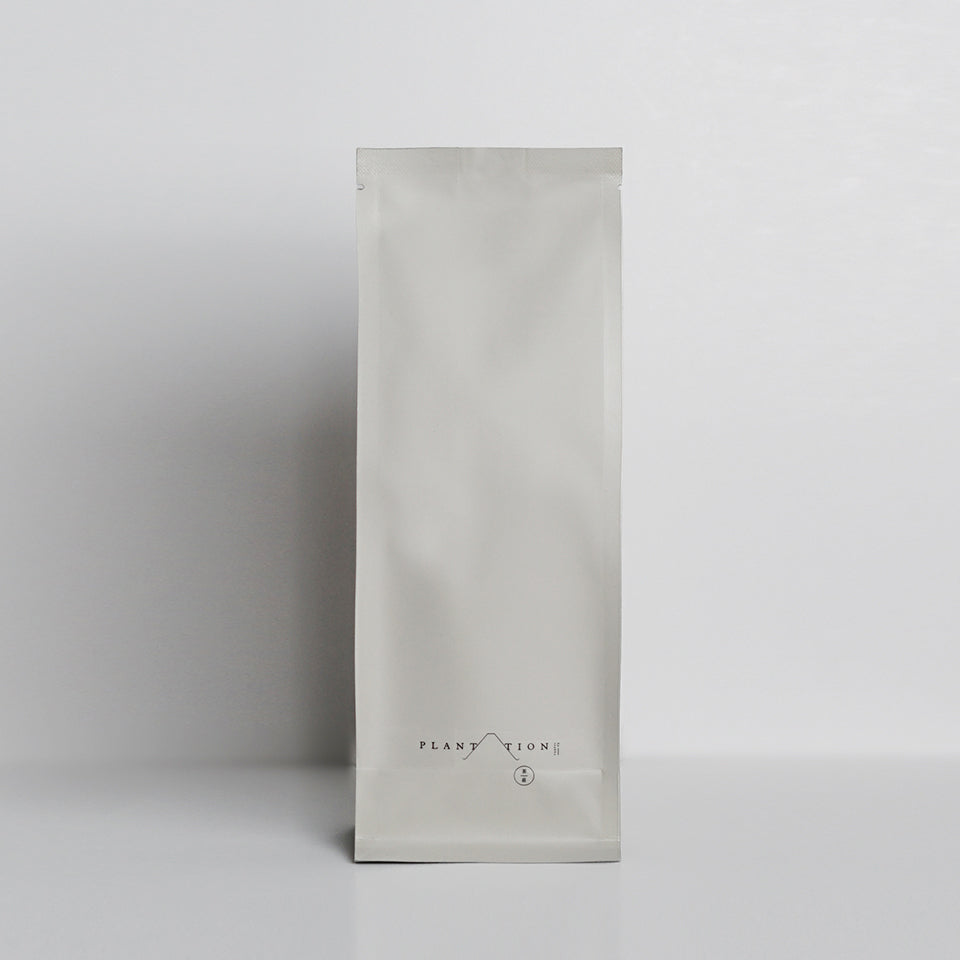 Taiping Houkui |太平猴魁
 Tasting notes: Bamboo, vegetal, seaweed

 Origin: Houkeng, Anhui, China

 Cultivar: 柿大葉 Shi Da Ye (Big Leaf)

 Elevation: 510m

 Oxidation: ⦿○○○○

Literally translated as "peaceful monkey leader", Taiping Houkui has the biggest leaves of any green tea—up to 6cm long! It is grown in the foothills of Huangshan (Yellow Mountain) in Anhui, China, and won the "King of Tea" award at the China Tea Exhibition in 2004. It yields a smooth, velvety tea with a grassy brightness and deep notes of bamboo and seaweed.

This specialty green tea is unique in two main ways. Firstly, while most green teas have tiny delicate leaves, Taiping Houkui is made from the 柿大葉 Shi Da Ye cultivar with leaves that are astonishingly big in the tea world.

Secondly, Taiping Houkui is baked as well as pan-fired and dried flat using a series of bamboo baskets at various temperatures. Instead of being rolled, the leaves are pressed between meshes with a roller to make them flat. This helps the flavour release faster when brewed. 

With deep-green leaves and the occasional white bud, this show-stopping tea has a rounder, less astringent flavour than typical green teas, which makes it a great option for those new to green tea. 

teaCLUB members get 10% off!

Grandpa style
7g | 60ml | 90°C | 1 min

The leaves of this tea are so large, it will be difficult to get them in a gaiwan! So we recommend 'grandpa style' brewing instead. Simply put some leaves in a normal drinking glass, add hot water, and enjoy! You can leave the glass uncovered to let the steam escape.

As a sturdier, large-leaf tea, Taiping Houkui can take hotter temperatures than other delicate green teas. You can get at least 3 steeps from this tea, or more depending on the size of your glass!

These are just guidelines. As we always say, it's best to experiment with a range of temperatures and leaf-to-water ratios to understand the tea and your own taste preferences.
Shipping
Covid update
Due to the pandemic, international delivery fees are higher than normal and we cannot deliver to some countries. Contact us at discover@plantation.hk for help.
Hong Kong delivery
Delivery is free for orders of HK$500 or more. Heavy items do not qualify for free shipping. Please allow 5-7 working days for your delivery. See our shipping policy.
International delivery
Delivery is free for orders of HK$2500 or more. All other orders have a flat delivery fee of HK$450. Heavy items do not qualify for free shipping. We aim to send orders within 5 business days of payment, and they are usually delivered within 14-60 days, depending on the destination. See our shipping policy.
Returns policy
If you would like to return an item, please contact us at discover@plantation.hk first. Items returned without notification may not be properly identified and may result in delays in addressing your concern and/or processing your refund.
Not all items are eligible for refunds. Please see our refund policy for more.