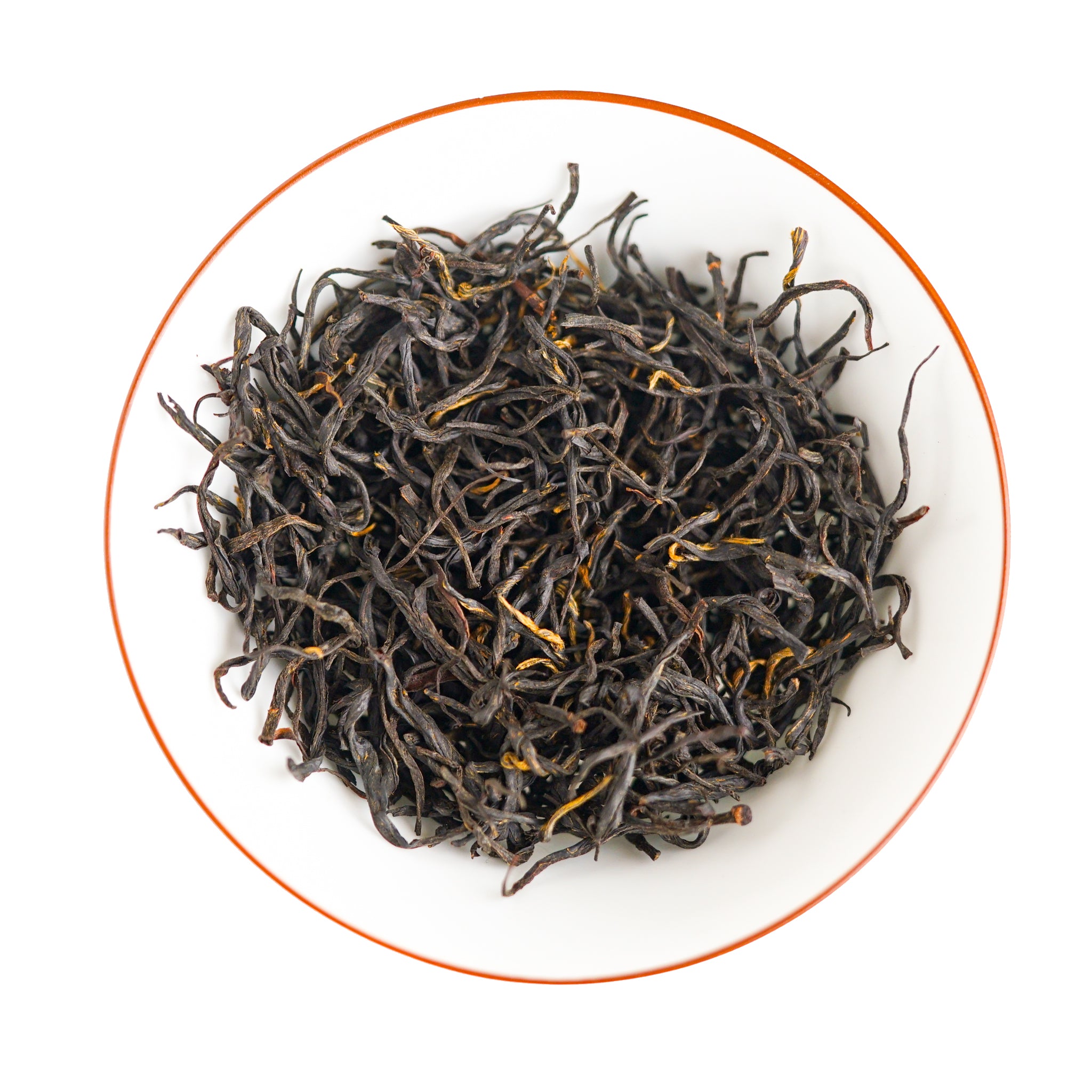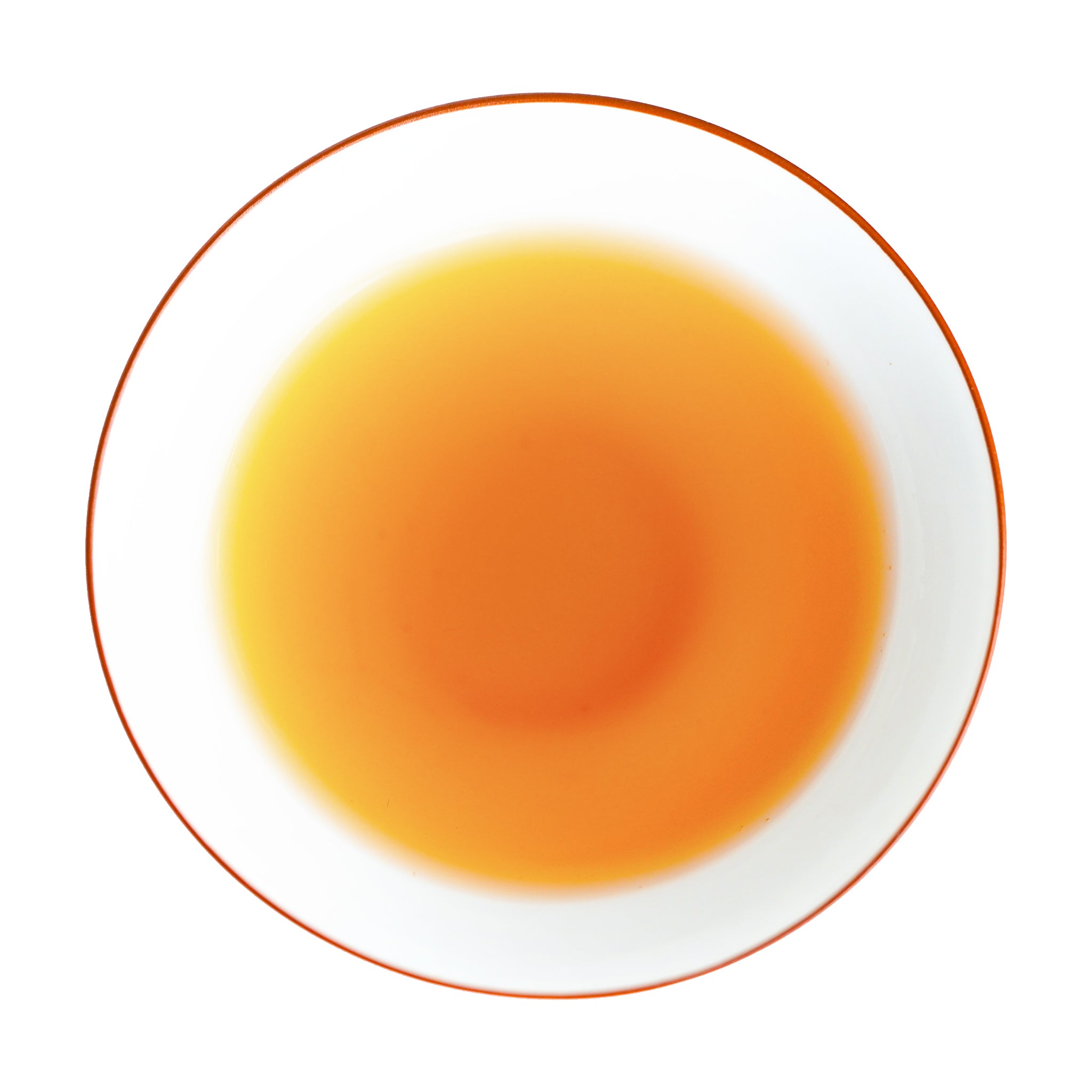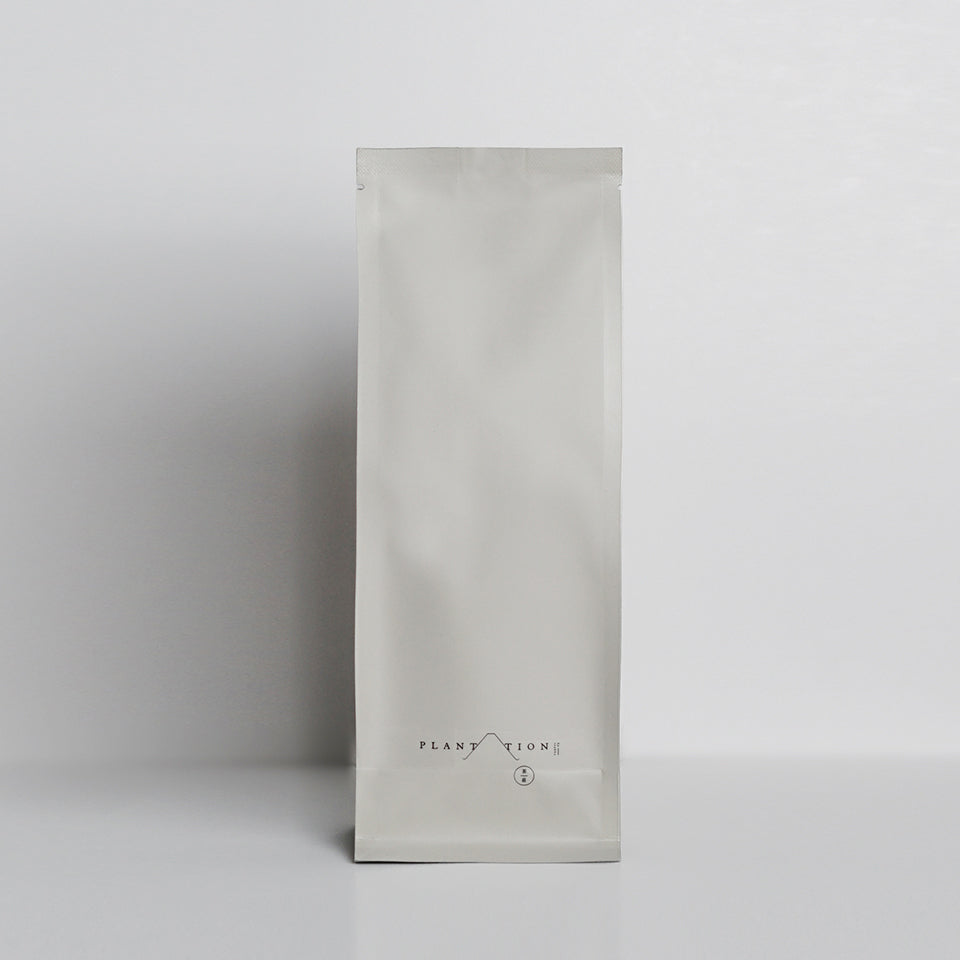 Keemun Maofeng|祁紅毛峰


 Tasting notes: Sweet, smoky, red dates

 Origin: Qimen, Anhui, China

 Cultivar: 祁門櫧葉種 Qimen Zhuye Zhong

 Elevation: 1200m

 Oxidation: ⦿⦿⦿⦿⦿
Featured on China's top ten list, Keemun black tea is known for its rich chocolately flavour and sweet aroma. This Keemun Maofeng has a sweet flavour with hints of longan and red dates, laced with a light roastedness.
Why we love it:
This high grade Keemun Maofeng variety consists only of buds and young tender shoots, making it a sweet black tea with virtually no astringency. 

The leaves are twisted into strip shapes and lightly roasted, resulting in a rich fruity and toasted flavour.

Because it consists of only buds and tender shoots, Keemun Maofeng is much smoother and robust than lower grade Keemun teas, which often come in broken form and are used for English Breakfast blends.
Keemun Maofeng is grown in the Qimen mountains of Anhui, China. 'Keemun' is the old Western spelling for the Qimen (祁門) area and 'Maofeng' (毛峰) means 'furry peaks', referring to the tiny hairs on the buds. It is also used to refer to unshaped teas, like this one.
Gongfu style (Gaiwan)
4g | per 100ml | 95°C | 1 min
+10s per steep for at least 4 steeps

Western style (Teapot)
3g | per 100ml | 90°C | 3 mins
+1 min per steep for at least 2 steeps

Cold brew
10g | 1L | Room temp/ refrigerated | 6 hours

While black tea is often brewed with boiling water, we find that the fruity notes and nuanced flavours of Keemun black tea are enhanced with slightly cooler temperatures.

These are just guidelines. As we always say, it's best to experiment with a range of temperatures and leaf-to-water ratios to understand the tea and your own taste preferences.
Shipping
Covid update
Due to the pandemic, international delivery fees are higher than normal and we cannot deliver to some countries. Contact us at discover@plantation.hk for help.
Hong Kong delivery
Delivery is free for orders of HK$500 or more. Heavy items do not qualify for free shipping. Please allow 5-7 working days for your delivery. See our shipping policy.
International delivery
Delivery is free for orders of HK$2500 or more. All other orders have a flat delivery fee of HK$450. Heavy items do not qualify for free shipping. We aim to send orders within 5 business days of payment, and they are usually delivered within 14-60 days, depending on the destination. See our shipping policy.
Returns policy
If you would like to return an item, please contact us at discover@plantation.hk first. Items returned without notification may not be properly identified and may result in delays in addressing your concern and/or processing your refund.
Not all items are eligible for refunds. Please see our refund policy for more.